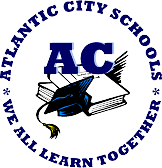 How Codeproof is helping Atlantic City School District students succeed during COVID-19
9/10
Extremely likely to recommend Codeproof to a friend or colleague
Customer facts
Location
Atlantic City, NJ, United States
Platforms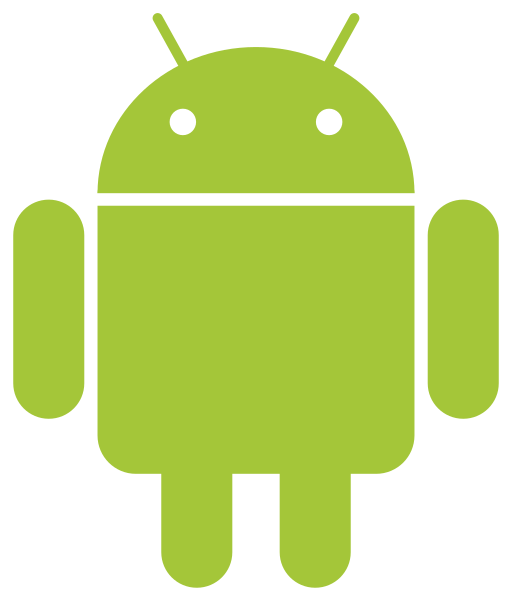 Problem
Atlantic City School District was faced with the challenge of serving 7500 students with a combination of hybrid/hotspot instruction as well was pure hotspot based remote education. The switch required a powerful, easy-to-use, and customizable solution that enables remote instruction, blocks unwanted apps, filters harmful web content and only allows websites compliant with the Children's Internet Protection Act (CIPA). The district also required a solution that works in tandem with their existing tools like Google Admin, GoGuardian and Barracuda.
Solution
Alcatel Joy tablets pre-provisioned with Codeproof by T-Mobile through a zero-touch provisioning process helped Atlantic City School District deploy, secure, and manage a large number of devices to serve an "immediate and unplanned" need for remote learning during COVID.
Using Smart Mobile Hotspot equipped devices along with our main MDM features like app whitelisting/blacklisting, CIPA compliant internet filtering, device tracking, expense control, and security alerts has helped Atlantic City maintain a high standard of education.
Further, our industry standard customer support helped them every step of the way.
Testimonial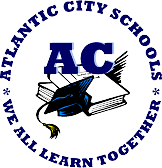 "[An] upbeat, well-organized, and helpful company. Codeproof provided superior customer support during a time of uncertainty."
Taking education into the 21st century
Tracy Slattery has one of the most important jobs in today's educational environment. As District Teacher Coordinator - Assessments & Technology, she has to ensure that more than 7500 students K – 12 students and their teachers in 11 New Jersey schools have their IT needs served. Leading a comparatively tiny team of less than 10 people, Slattery was leading the Atlantic City School District into adopting more 21st century methods of instruction.
Describing the tech savviness of the teaching staff as "average to moderate," Slattery had steadily been chipping away at educators' famous reluctance to adopt new technology into their teaching methodologies.
But then the coronavirus hit and a whole new set of challenges emerged. In this new reality of 100% remote learning, the Atlantic City School District turned to Codeproof for continuing its mission of educating the next generation of Americans.
Going 100% remote with mobile device management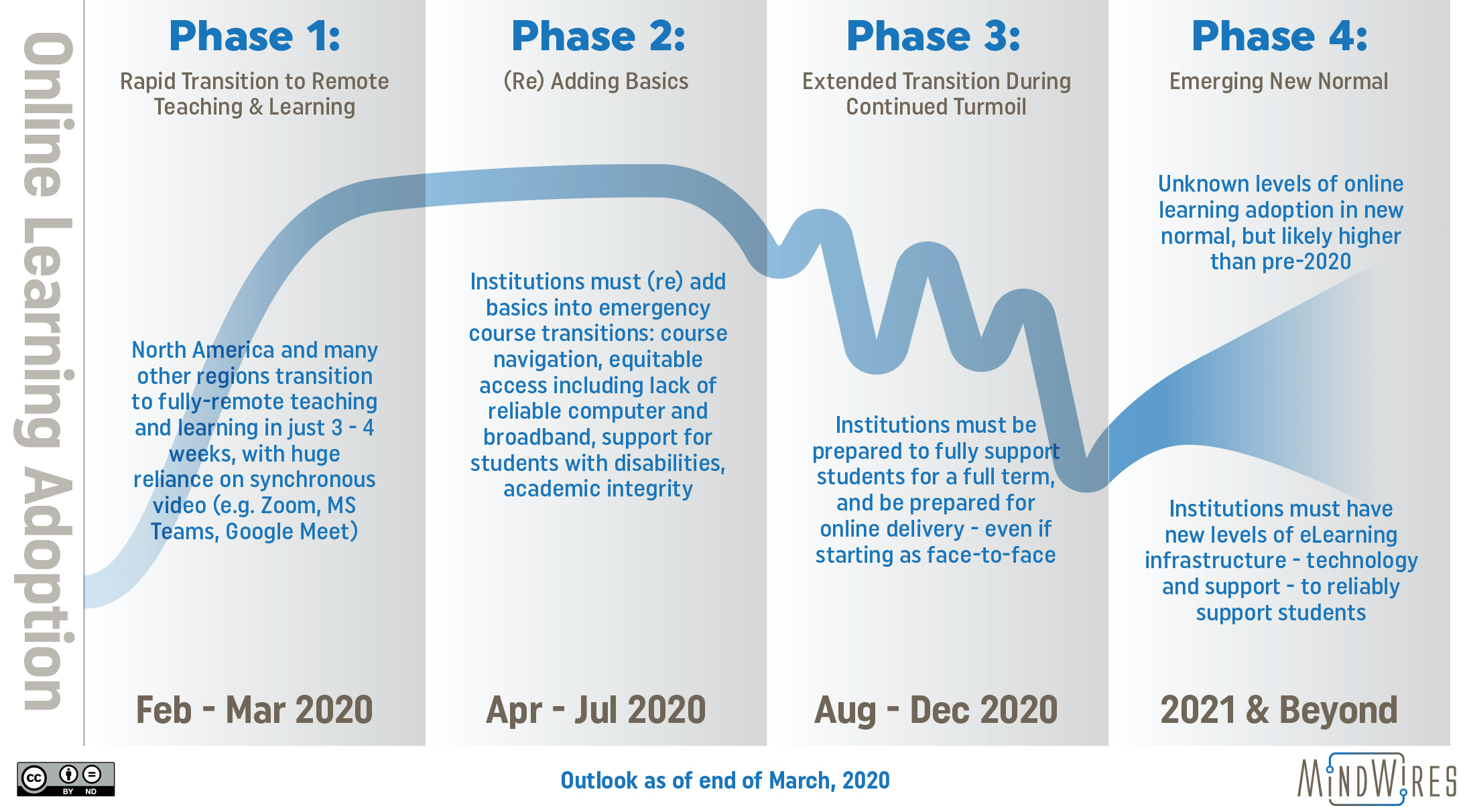 Multiple phases of higher education response to COVID-19
Source: Mindwires
On March 16, 2020, the governor of New Jersey ordered indefinite closure of all public, private, and parochial preschools and elementary and secondary schools. The Atlantic City School District was forced to go into lockdown and finish its school year with a 100% remote model.
Part of the school district's plan was to institute online home instruction, which immediately required devices both for hybrid hotspot/instruction as well was pure hotspot scenarios. The responsibility for this upgrade fell to Slattery and her team.
"Over the past 3 years we've been working with staff to increase the use of digital tools to increase engagement within the classroom," said Slattery.
These tools included Google Admin to control Chromebooks for in-class instruction, along with a patchwork of solutions like GoGuardian and Barracuda for tasks like content filtering and firewall.
Even so, Slattery was worried as remote learning presented different challenges than putting Chromebooks in the classroom.
The initial worry was installing a solution that would smoothly provision and deploy to a large number of students despite an "immediate and unplanned" need. Amidst the uncertainty, T-Mobile offered Codeproof as an affordable, powerful, and hassle-free solution for this purpose.
The Codeproof platform is a modern unified endpoint management system that brought a combination of ease-of-use, raw power, customizability, and industry-leading customer service that was unbeatable for the Atlantic City School District. The provisioning and setup process were as follows:
The district purchased a total of 900 Alcatel Joy Android tablets(TCL 9029W)

T-Mobile provisioned Codeproof MDM on to the devices in a staging warehouse and shipped them to schools.

The schools distributed the tablets to the student homes.

The pre-provisioned devices were ready-to-use for students with the requisite apps installed from the moment they powered up.
This speedy, zero-touch process had ancillary benefits for Slattery beyond just convenience.
"We didn't even have to touch the devices," she said. "That was a big plus because we didn't want our staff at risk."
Like many other schools, Atlantic City's problems were solved by a core set of features provided by Codeproof, including:
Smart Mobile Hotspot: Around 75% of devices were pre-configured and locked down to function as hotspots for Chromebooks used by students without access to reliable or safe internet. Around 25% were dual purpose, meant for both internet access and education.

App whitelisting/blacklisting: 20+ educational apps were deployed by the administration. Games, social media, and other distracting apps were blocked.

Web filtering: Admins can block certain web content, including blocking based on keywords, URLs, advertisements etc.

GPS tracking: Through Smart Mobile Hotspot, admins can track the location of devices on a map, including their address.

Mobile expense control: This enables IT admins to monitor and restrict the data usage in mobile devices.

Security Alerts: In case there are any security incidents like unauthorized app usage on devices by students, administrators receive text alerts and can neutralize said incidents automatically.
There was also a substantial amount of effort that had to be put into ensuring that the teachers were equipped with the tools for effective remote learning. The school district surveyed teachers to find out the tools they needed to onboard them onto new technologies. These included providing tech coaches within the builds to teachers, who used a combination of professional development sessions, Zoom sessions as well as technical support. This involved up to five teachers who were recruited to work as tech support.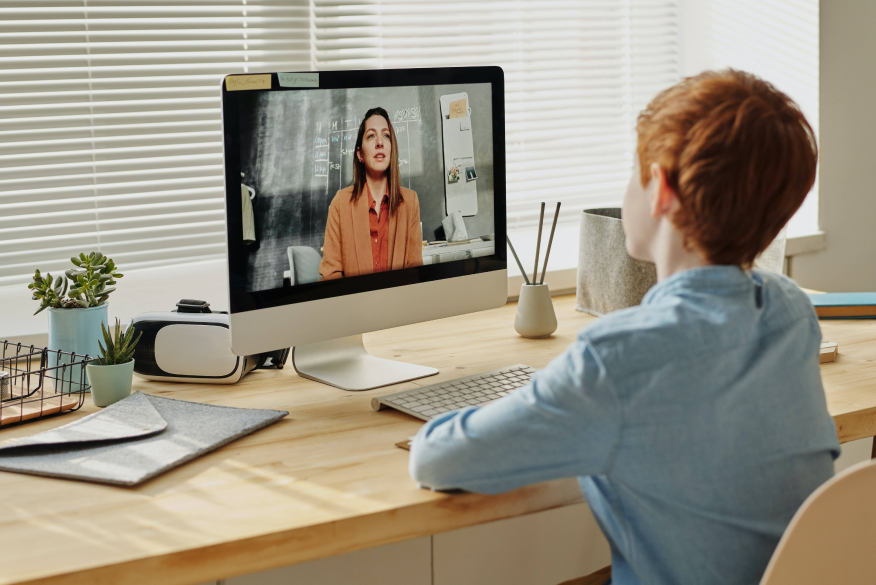 Post-deployment, the job of educating the next generation of Americans has been going well, with some expected hiccups. Best practices and protocols for handling remote learning are still falling into place as the team is spending its time "firefighting." Luckily, the Codeproof platform and its industry-leading simplicity, security, and customer service has been an asset rather than a liability.
"We have no known reported security issues," said Slattery. "The program lends itself to being easily managed."
The dual purpose tablets were useful in dealing with a existing problem in the school district: the digital divide. Deploying Codeproof's Smart Mobile Hotspot solution, made internet access more equitable for underserved children. Slattery said it has helped to bring student internet access rate up to 85%.
The tablets deployed for educational content delivery have similarly been effective in ensuring the delivery of quality instruction to students. Despite Atlantic City School District having a 1:20 teacher-student ratio that is below the national average of 1:16, teachers have been able to use Codeproof-equipped devices to maintain their educational standards.
"We see the highest usage of apps for our younger students and a Class Dojo for parent communication with younger students," said Slattery.
The students are spending an average of about 2-3 hours a day on educational apps since launch.
Working together into the future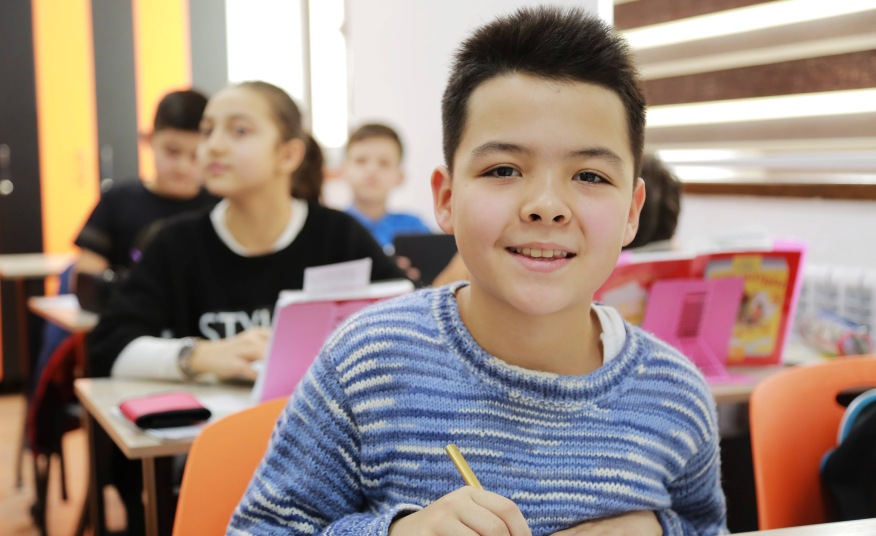 All throughout this process, Codeproof's 24/7 highly-responsive, personalized, full-resolution, and personally-invested customer support was there to help during this logistical exigency.
"Codeproof customer support was very responsive and helpful," said Slattery. "Any issues or questions were supported immediately with contact to better understand the product."
Like many educators, she is unsure of the immediate future. The second wave of lockdowns may well be longer than the first. She already considers Codeproof an option if remote learning becomes a regular mode of instruction.
Notwithstanding the lockdown, Slattery has no doubt that the coronavirus will accelerate the extant trend towards digitization in the classroom. Even in the in-person model, the permeation of technologies like Codeproof is inevitable.
"We hope to see the continued used of digital tools and differentiated instructional practices to ensure our learners are engaged and meeting the students at their instructional level," said Slattery.
Get the full Codeproof Enterprise experience free for 14 days.
Read more Codeproof success stories