Home Healthcare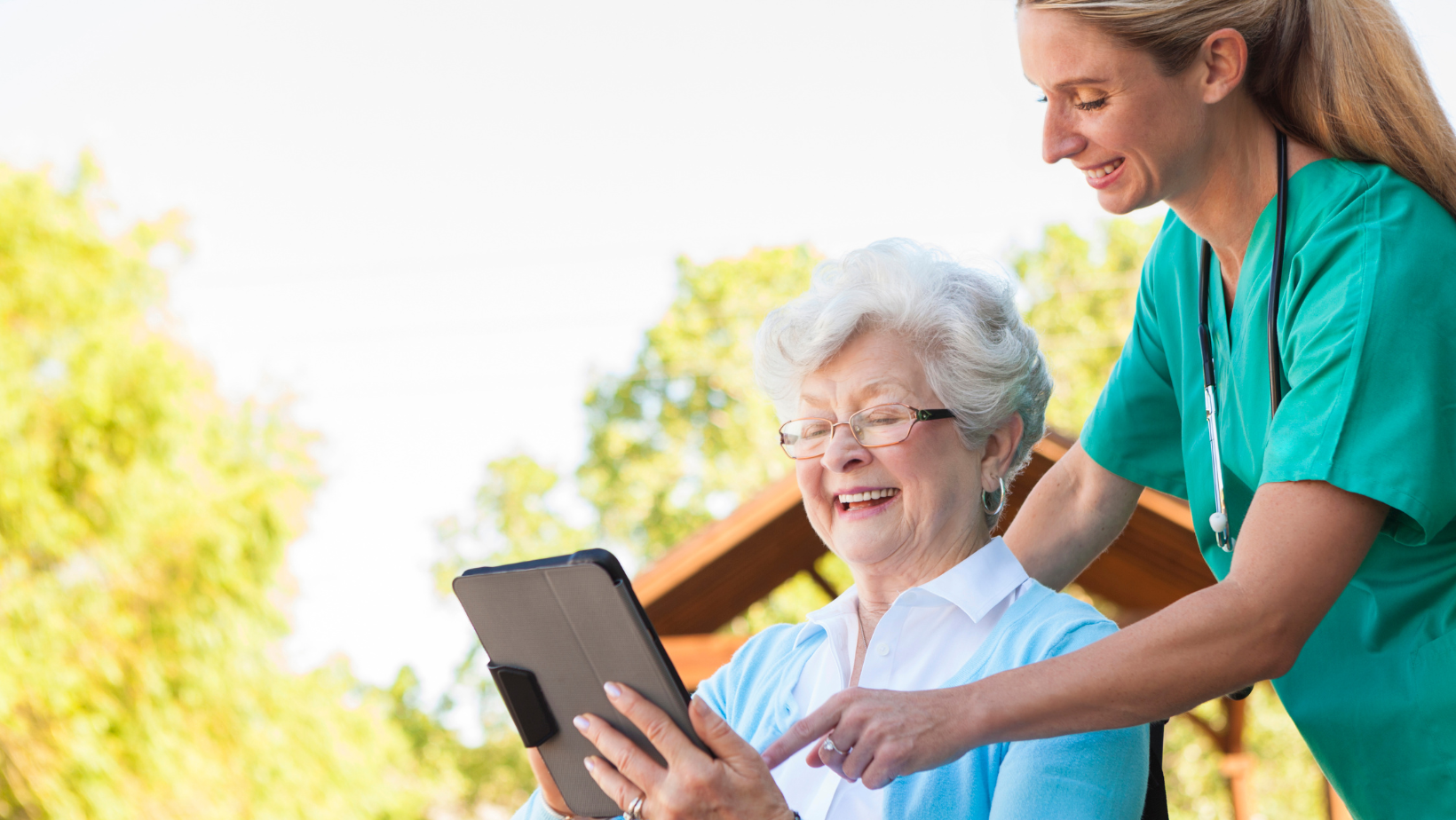 Welcome to the realm of home healthcare, where personalized care meets cutting-edge technology. Covid-19 has been instrumental in reshaping healthcare globally. With the rise of remote healthcare, wearable devices, and telemedicine, home healthcare has become a game-changer. Now, patients can enjoy convenient care, real-time health monitoring, and virtual consultations. Technology has revolutionized the healthcare industry. It helps in designing treatment according to individuals' needs based on patient's and body type instead of providing generic treatment. Nowadays octogenarians have access to world-class- treatment through home healthcare. Like any other domain, the new concept is catering to the needs of modern-day individuals but at the same time, it has its own risks. For e.g. Most of the target audience of home healthcare are non-tech savvy old generation so they end up risking sensitive information and money due to unawareness. The risk of device theft or loss is ever-present. Safeguarding devices, preventing unauthorized access, and protecting confidential data are the needs of the hour. The tracking of large sample sizes of patient data, hyperlocal geographical monitoring, ransomware, and data breaches one of the major challenges in the home healthcare industry. However, Codeproof's Cyber Device Manager is helping caregivers to overcome these obstacles and deliver exceptional care.
Managing a plethora of applications across various devices can be overwhelming. The real-time tracking of patients conditions to provide proactive care is a tedious task that often leads to the mismanagement of data. How can home healthcare providers efficiently deploy, update, and configure applications while maintaining compliance? The mind and energy of healthcare professionals should be focused on cures rather than secondary tasks to maintain the quality of treatment. Otherwise, what is the point of providing healthcare to doorsteps we cannot provide quality healthcare treatment.
Benefits of MDM Technology:
The cavalry arrives in the form of Mobile Device Management (MDM) and Unified Endpoint Management (UEM) solutions. MDM solutions not only help in tracking and managing large sample of Data, but it also helps in data leak prevention (DLP). With a centralized approach, home healthcare providers can effortlessly deploy, update, and configure applications while enforcing security policies like HIPAA compliance. MDM unleashes the full potential of healthcare professionals. From kiosk mode to single app mode for focused workflows to group SMS for seamless communication the advantages are endless.
Imagine email management, passcode locks, and defense against phishing attacks, spam calls, and malicious websites in a single click. MDM is the one-stop solution for all digital healthcare needs. Codeproof's Cyber Device Manager is a powerful MDM solution that not only caters to the generic needs of the home healthcare industry but customizes its features according to the individual needs of our talented healthcare workers. Its simple dashboard is easy to use and user-friendly.
Home healthcare is embarking on a remarkable journey powered by technology. With MDM/UEM solutions at the forefront, the industry can overcome challenges, protect patient data, streamline operations, and elevate care delivery. Together, let's embrace the future of home healthcare, where innovation meets compassion.
"Throughout my experience with Codeproof, it has worked flawlessly. Even more importantly, Codeproof support is unrivaled."
Working with Codeproof has been a relief, it allows our company to have control over software and devices and visibility to ensure our employees have the proper equipment to do their job each and every day.
We didn't make a single compromise to get the protection we wanted and needed.
We have site phones that we need locked and tracked. We have recovered lost or stolen phones...and pushed new apps remotely.
The Codeproof platform not only assists in fleet management, but has benefitted our company in helping to make the process of retrieving company property more reliable.
Customer support is always accessible and those who have assisted us have gone out of their way to ensure the MDM platform meets all of our needs.
Codeproof had the right balance of easy individual device configuration and group-level settings, as well as an excellent support team and willingness to add new features to meet our needs, all at a competitive price.
Having our employees work in remote locations, Codeproof has really helped us manage our devices...They are very helpful and detailed when explaining thing.
Codeproof has made device management much easier than some larger MDM solutions. From the beginning of our trial Console, up to the present, we were able to easily contact the development team at Codeproof with any ideas for improvements.
With Codeproof, the first thing I noticed is that the UI is much more intuitive and simpler to navigate. I feel like there are as many, if not more, features available to me in Code Proof but they are a little easier to find.
Foundation is so grateful for the partnership with Codeproof and their willingness to support students and families in need of literacy resources. While our technical needs are likely less than that of other companies, we have found great value in the Codeproof product.
Codeproof has great customer support. If there is an issue, or if we need assistance with anything, they are very quick to respond and lend a hand.
Terrapin Pharmacy's Executive Management and Technology Developers would be extremely likely to recommend Codeproof to others based upon the interactions we have had with the Codeproof team and the can-do culture within their organization.
Codeproof is a very comprehensive MDM product. We received great service at all times from their technicians when we had issues. They are continually working on improving the product with feedback from customers like us, so we can have better control of our remote equipment.
[An] upbeat, well-organized, and helpful company. Codeproof provided superior customer support during a time of uncertainty.
Codeproof has been an asset in maintaining security, control and reducing liability of our mobile devices by allowing us blanketed control of our mobile fleet at all times regardless of day and location. It will continue to be the foundation for our mobile security for now and the future. Their security options and scalability is priceless.