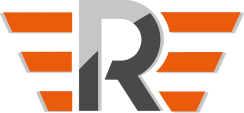 How Codeproof helps logistics company Regional Express do Last Mile Amazon deliveries across four cities
Customer facts
Location
Atlantic City, GA, USA
Devices
Sonim XP8, Motorola Moto E
Platforms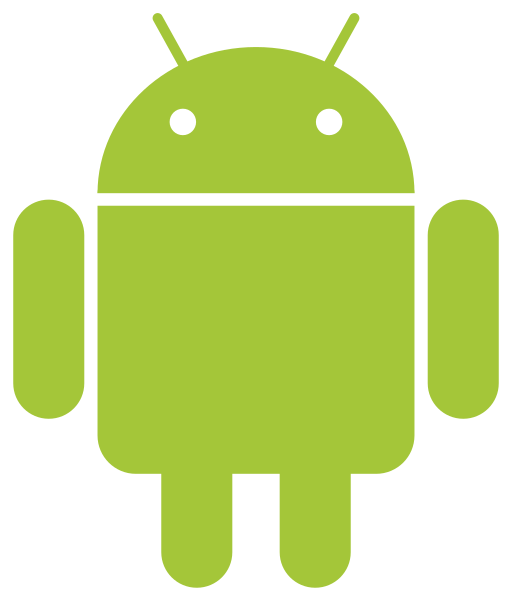 Problem
Amazon Delivery Service Provider (DSP) Regional Express needed to manage a large number of drivers delivering on a daily basis while maintaining Amazon's high standards of prime delivery. There was no way to prevent drivers from installing insecure or unapproved apps, no way to download the Amazon Flex app (needed for DSP's) directly through the Google Play Store, and no way to manage apps like Amazon Chime for messaging, Amazon Relay for warehouse deliveries, and Dispatch for furniture deliveries.
Solution
With Sprint setting up their Sonim XP8 and Motorola Moto E devices through Android zero-touch enrollment, Regional Express has been able to automatically download Flex and manage their drivers' devices. Features like app restrictions, location tracking, direct or group messaging, and ping/scream have been instrumental in ensuring smooth deliveries and saving money by preventing excessive data usage and device loss.
Further, Codeproof's fast and reliable 24/7 customer service has proven highly valuable in the delivery business, which is extremely time sensitive and needs service even on weekends.
Delivering smiles and packages
CJ Brown is constantly on the move and has to adapt quickly. As the Vice President of Operations at logistics company Regional Express Inc., he is in charge of handling the operations of a 300-strong Delivery Service Partner (DSP) team for Amazon Logistics. Operating in Cleveland, Youngstown, Pittsburgh, and Atlanta with an eye on further expansion, Regional Express has 275 drivers who are dedicated to two different kinds of delivery:
a) Amazon DSP: This program is for Last Mile deliveries from warehouses to homes. It enables entrepreneurs like Brown and CEO Sal Caiazzo to start their own delivery companies with support infrastructure, tech, and services provided by Amazon.
b) Ashley Furniture: This program is for heavy furniture deliveries with box trucks and line hauls for furniture store chain Ashley Furniture.
Managing 275 drivers with the high standards demanded by Amazon is no easy task. Part of great delivery is ensuring that the drivers are focused, that messaging across the company is uniform, and that company data is secure. It is in this search for optimization that Regional Express found Codeproof.
Streamlining Logistics with Mobile Device Management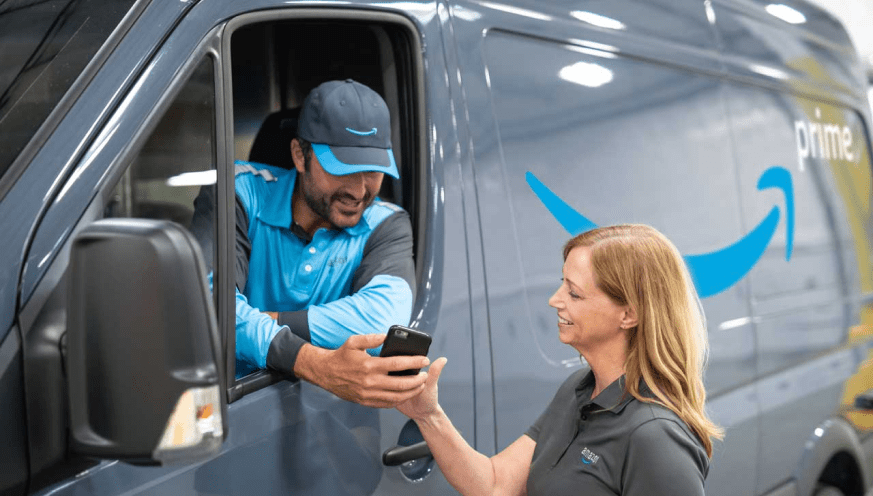 While Regional Express has existed as a logistics company since 2015, business started to spike with the coronavirus lockdowns, just as local brick-and-mortar stores started to close. But there were a few problems, particularly with managing the devices for so many drivers. Brown says he was initially working with little to no tech infrastructure when preparing phones to be given out with the requisite apps installed. This was a problem, as it slowed down their work with Amazon Logistics, which required Regional Express to operate a highly time sensitive, 7 days a week, and 365 days a year operation.
"We'd go to the Play Store and download them," he said. "Every day we were just handing out the devices and they would return them."
This created a number of problems. Firstly, the drivers could get distracted by using their company-provided devices to access unauthorized apps and content.
"In the past we have had problems with the drivers utilizing them for personal use," said Brown.
Secondly, there was the problem of theft or loss of devices, which is an unfortunate part of the delivery business.
Deploying and updating Amazon Flex App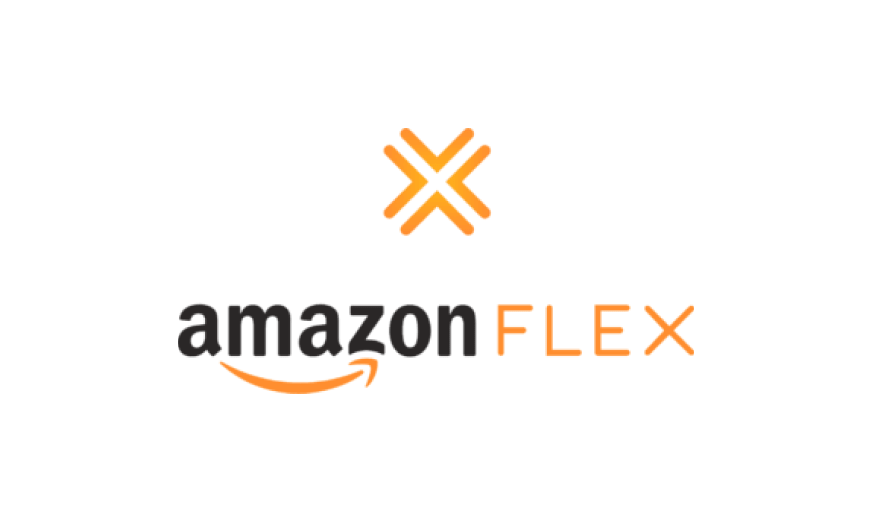 Another problem was that there was no way for CJ to access the benefits of Amazon Flex, an app which finds package delivery opportunities for drivers, tracks deliveries and pays drivers for completing them. Drivers find "blocks" of time on the app within their delivery range. After picking up the packages from their designated Amazon pickup location, they deliver them in the required location. Flex then pays drivers via direct deposit twice a week. However, Flex is not available through the Google Play Store, and can only be accessed and deployed in bulk through an MDM like Codeproof.
The rest of CJ's operation consists of a patchwork of apps. Regional Express uses Amazon Chime for meetings, chat, and video conferencing. Amazon Relay is used for making it easier for tractor trailer drivers to pick up and drop off cargo at warehouses, with functionalities like check-in, scheduling, and navigation. Finally, for deliveries to Ashley Furniture, Regional Express uses Dispatch.
Primary and backup devices
All these apps are deployed on Sonim and Motorola devices procured through Sprint. The company prefers to use Sonim rugged devices, which are more heavy duty with longer battery life. The cheaper and more fragile Motorolas are used as backup devices in case the Sonim devices fail.
Regional Express runs 140 routes a day, with some "buffer" devices at each site. The buffer devices are used to replace devices with water damage, cracked screens, and other vagaries of the delivery business, while still maintaining high standards of service. With a service that can be harsh on the devices, drivers rely on their cellphones to work both at the software and hardware levels so they can complete their deliveries.
"When we send them out, we are still able to execute at a high level," said Brown.
To manage all these apps, and devices, and ensure the quality of their delivery business, CEO Sal Caiazzo chose Codeproof upon recommendation by Sprint.
"Everything we are using has Codeproof on it," he said.
Provisioning and managing it all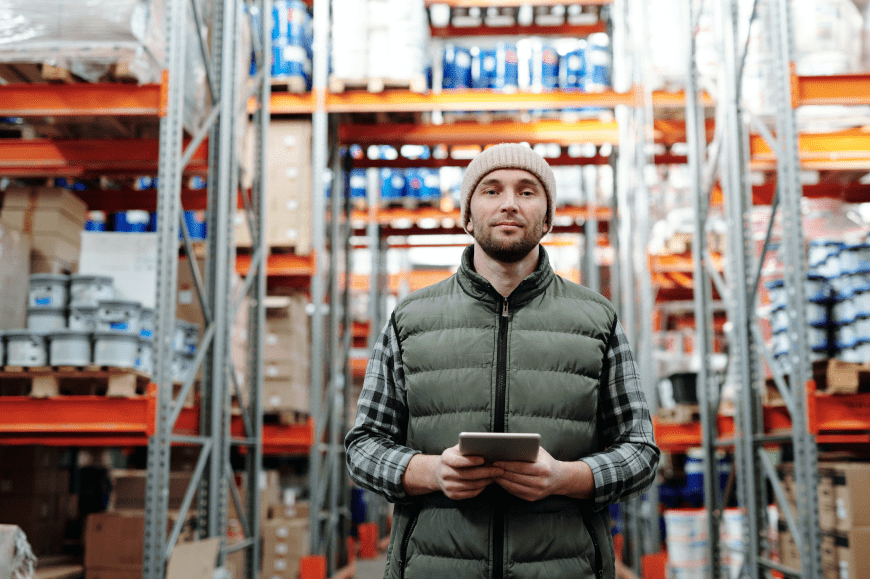 As always, the provisioning process was smooth and ensured that Regional Express got their devices ready to manage and deploy. Sprint worked together to enroll the devices into Codeproof using Android zero-touch enrollment, and set them up for delivery. As with all B2B systems, Brown had to learn how to use the product and was helped along by Codeproof's simplicity.
"It's pretty simple filling in and downloading things, and making sure things are updated automatically," said Brown.
Certain features have been CJ's favorites when using Codeproof:
App restrictions: The biggest benefit for Regional Express has been eliminating distractions for the drivers, ensuring a focus on high quality delivery, unlike before.

"They're not using the phones for their personal time or texting their friends or calling somebody," said Brown. "It's locked down and they understand it's a work device."
GPS tracking: This feature is used to track devices with up-to date location history and address (not just coordinates), which can be exported as an Excel file.

Ping: When an administrator wants to refresh a device, they can ping it wake it up before pushing any updates.

Scream: This is used when a device is physically misplaced. A loud alarm sounds on the phone to make it physically locatable.

Send message: Another feature Brown is excited use is the "Send Message," which can send messages individually or in bulk to be displayed directly on the home screen of the phones. Once a user clicks "ok," it sends feedback to the administrator that the message has been read.
There haven't yet been any security incidents with unauthorized apps being used since the installation of Codeproof. Device attrition through lost or stolen units has been low and, in each instance, the missing devices have been returned to Regional Express."
"There were four of them, but we shut them off and they magically showed back up," he said. "We turned them off, so they couldn't use them."
Brown feels that Codeproof's 24/7 and personalized customer support has been ever present through this process, particularly because quick response times are paramount in a highly time sensitive industry like logistics. Drivers cannot complete their deliveries unless their devices are working. For instance, on one occasion a driver was stuck on the road and needed help. When CJ reached out to Codeproof, the issue was resolved instantly and the delivery was completed.
The abundance of helpful learning materials at Brown's disposal also helped in getting him up to speed. For instance, Codeproof's device enrollment guide helped him reenroll devices after wiping them.
"Your learning material walked me through that to where I can do it with my eyes closed," he said.
Trucking into the future despite COVID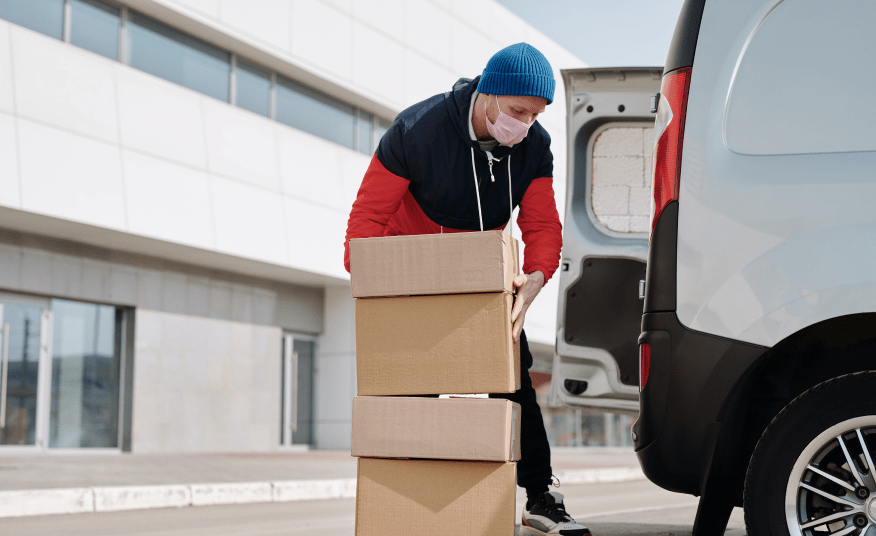 As with most businesses with a significant component of physical infrastructure and human interaction elements, Regional Express was impacted by the novel coronavirus. Though demand has gone up and business is growing, the safety of employees has become a concern as well and can sometimes intervene with company functions. For instance, training employees has now become a low-touch and much more difficult affair, as two people cannot be in a truck at the same time.
"Obviously, the biggest thing is safety," said Brown. "Not knowing who is going to be exposed or come in one day with a fever."
A related concern was finding sanitation products during the shortfall of cleaning products, like paper towels. They even made their own homemade detergent and bought car wash towels to wipe things down.
"It was pretty scary," he conceded. "You want to be able to deliver for your customers, but the safety and well being of your employees came first."
Onboarding new employees was also a challenge, as was holding in-person meetings. Further, many people were disincentivized from working because of the dangers associated with COVID.
However, Brown hopes for a brighter future in 2021, as Regional Express continues to add devices to its fleet with Codeproof. He wants to switch his focus from directly managing a large number of devices to training people to use them. As Regional Express continues to add more employees and devices, CJ Brown's relationship with the Codeproof team continues to strengthen.
"Going into 2021, I'll start to pull out, sit down and have a training on how this works," he said. "I'll probably reach out to you guys to go through a quick walkthrough."
10/10
Extremely likely to recommend Codeproof to a friend or colleague
Testimonial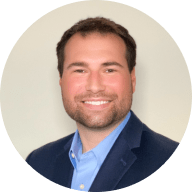 "Working with Codeproof has been a relief, it allows our company to have control over software and devices and visibility to ensure our employees have the proper equipment to do their job each and every day."
The CodeProof features that helped the client overcome barriers and boost productivity
App blacklisting and whitelisting

Location Tracking

FRP Protection

Auto Updates
Get the full Codeproof Enterprise experience free for 14 days.
Read more Codeproof success stories