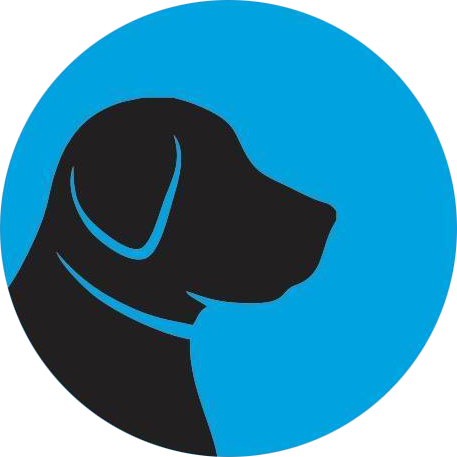 Delivering Excellence. How Codeproof Revolutionized NHBlacklabs Delivery's Last Mile Operations
Customer facts
Industry
Delivery and Logistics
Location
Hooksett, New Hampshire, USA
Devices
Motorola, ZebraTC 26, Motorola Moto G Power (2022)
Platforms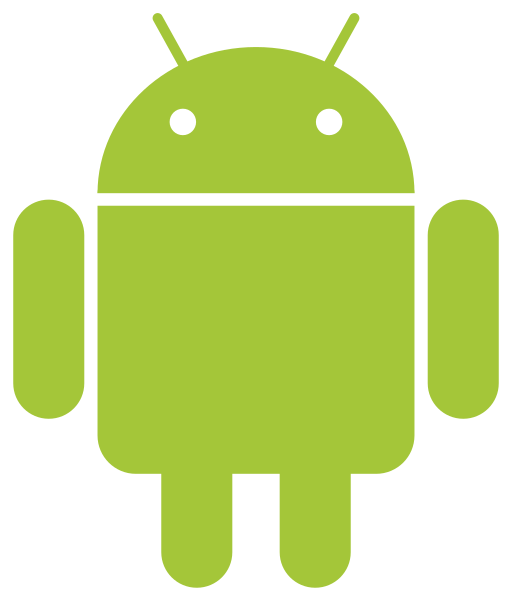 Problem
In a business where customer satisfaction hinges on speed and timely service, any hindrance can result in a loss of revenue and customer trust. The reliance on mobile devices for operational inefficiency exposed NHBlacklabs Delivery to potential delays caused by minor technical glitches or unpredictable weather conditions.
The company's delivery partners heavily relied on their mobile phones for navigation, communication, and order updates. However, the smallest technical hiccup could grind operations to a halt. Be it a glitchy app, an unresponsive screen, or even unpredictable weather, each obstacle created ripples that ultimately affected the company's bottom line.
The traditional approach of equipping drivers with backup phones presented economic challenges, doubling costs and increasing maintenance overheads. Moreover, managing deliveries across a sprawling 200-mile radius created logistical complexities, making device replacement impractical.
Solution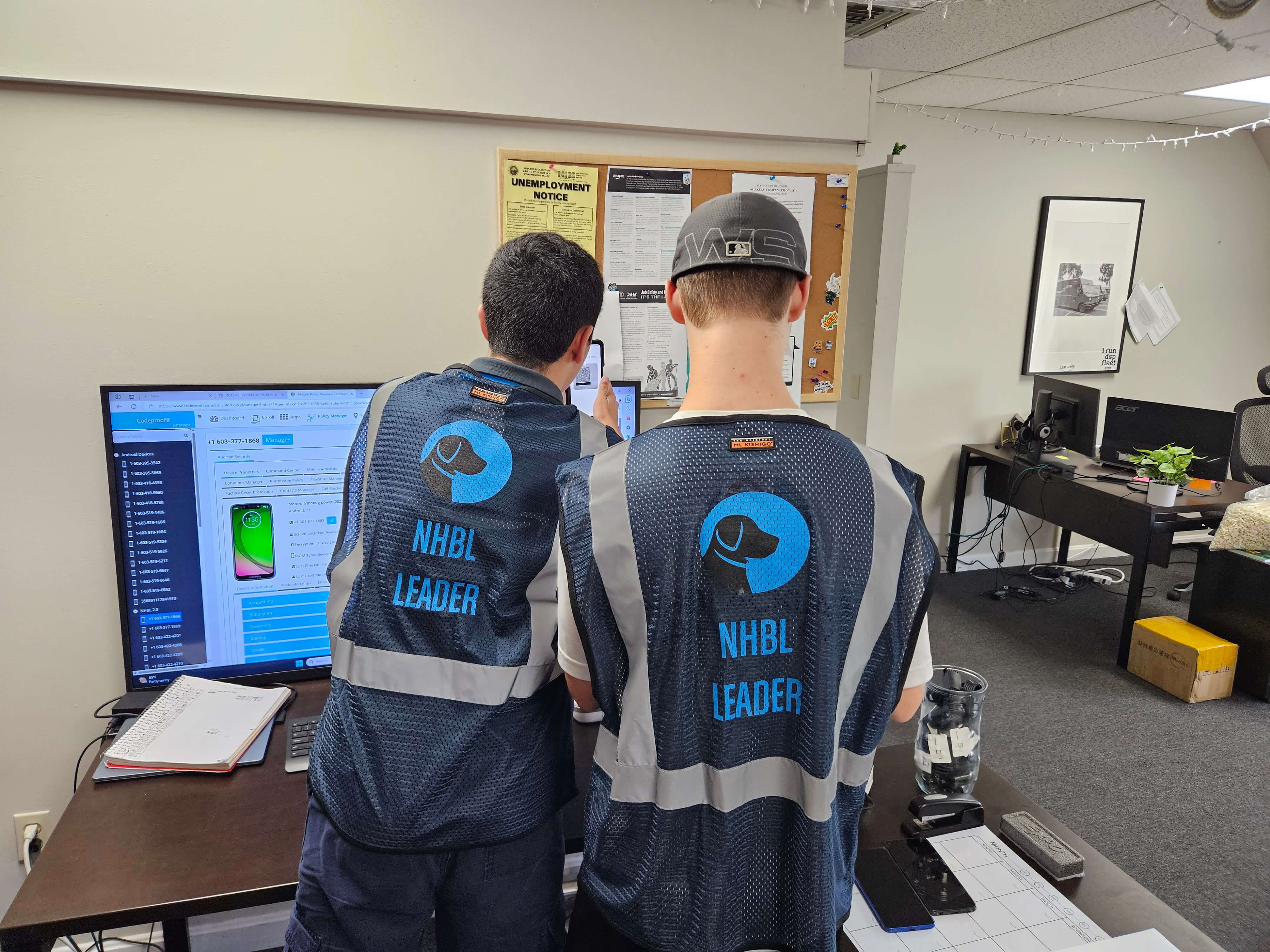 In response to the challenges faced, a proactive and innovative solution became imperative, one that could effectively address technical glitches, optimize operations, and enhance driver safety, even in adverse weather conditions. Codeproof facilitated the seamless setup of devices like Motorola G Power, Zebra TC26 and Samsung Xcover Pro through a QR code scan. This setup facilitated the automatic deployment of the Flex app, empowering the company to efficiently manage its fleet of drivers' devices. The integration of essential features such as app restrictions, precise location tracking, and direct and group messaging, alongside the ingenious ping functionality, played a pivotal role in ensuring impeccable deliveries while driving notable cost savings.
Moreover, Codeproof, renowned for its unwavering commitment to customer satisfaction, offers responsive and dependable 24/7 support, even extending assistance during weekends. Their proactive approach, including performing bulk app updates and cache clearances during off-peak hours, delivers significant value as a forward-looking solution. This is particularly critical in the fast-paced delivery industry, renowned for its time-sensitive nature and perpetual service demands.
Customer Story
In the picturesque town of Hooksett, New Hampshire, a delivery revolution was quietly unfolding. NHBlacklabs Delivery, a burgeoning last-mile delivery company, had its sights set on becoming the ultimate beacon of efficient, timely, and reliable service. As the company rapidly expanded from a modest start in September 2020 to operating an impressive fleet of 60 vans, they encountered a challenge that every delivery enterprise faces, the delicate balance between speed, reliability, and technical hurdles.
Meet Jeff, the determined CEO of NHBlacklabs Delivery. With a passion for delivering packages and smiles, Jeff understood that in the realm of last-mile deliveries, success hinges on swift and seamless operations. Delivery partners often have to travel to suburban areas spanning about 200 miles. The unpredictable weather conditions in these regions frequently disrupt connectivity, rendering updates almost impossible. Additionally, technical breakdowns in devices leave them with only one viable option to call another partner to fix the issue. This process consumes a significant amount of time and valuable human resources. Each moment spent resolving minor technical glitches was a moment lost in making timely deliveries—a reality that Jeff was determined to overcome.
In search of a solution, Jeff considered equipping each delivery partner with a backup phone. On the surface, it seemed like a logical remedy, ensuring seamless deliveries even in the face of technical mishaps. However, the economic realities soon became apparent. The cost of doubling the number of phones, along with maintenance expenses, threatened to erode the company's hard-earned profit margins. Furthermore, managing an extensive delivery network spanning 200 miles made replacing devices a logistical nightmare. Until Codeproof came to rescue which saved him 263$ per delivery.
1. Remote Technical Support: Codeproof's MDM platform empowered NHBlacklabs Delivery to tackle device-related issues remotely. This breakthrough eliminated delivery delays due to technical problems, as well as the need for on-site support, significantly enhancing operational efficiency.
2. Automated App Management: Codeproof's proactive approach to managing app updates, maintenance, and cache clearance during off-peak hours relieved delivery partners from app-related burdens. This optimized app performance and enabled drivers to focus on their core task of delivering packages.
3. Weather-Responsive Geolocation Tracking: As NHBlacklabs Delivery navigated the complex world of last-mile deliveries, Codeproof emerged as a steadfast companion. Automated app updates translate to tangible cost and time savings. Geolocation tracking not only secured drivers but also optimized route planning. Operational efficiency soared, and customer satisfaction reached new heights. The geolocation features not only enabled accurate live tracking but also enhanced driver safety, particularly during adverse weather conditions. This intelligent solution ensured prompt assistance based on real-time weather conditions and delivery demands.
4. Device Provisioning/Staging: The daunting task of deploying devices became a breeze with Codeproof's user-friendly system. QR code pasted on his wall initiates setup, effortlessly even for non-technical staff by just a single scan. Jeff's children, a testament to the ease of deployment, effortlessly joined the team of device managers.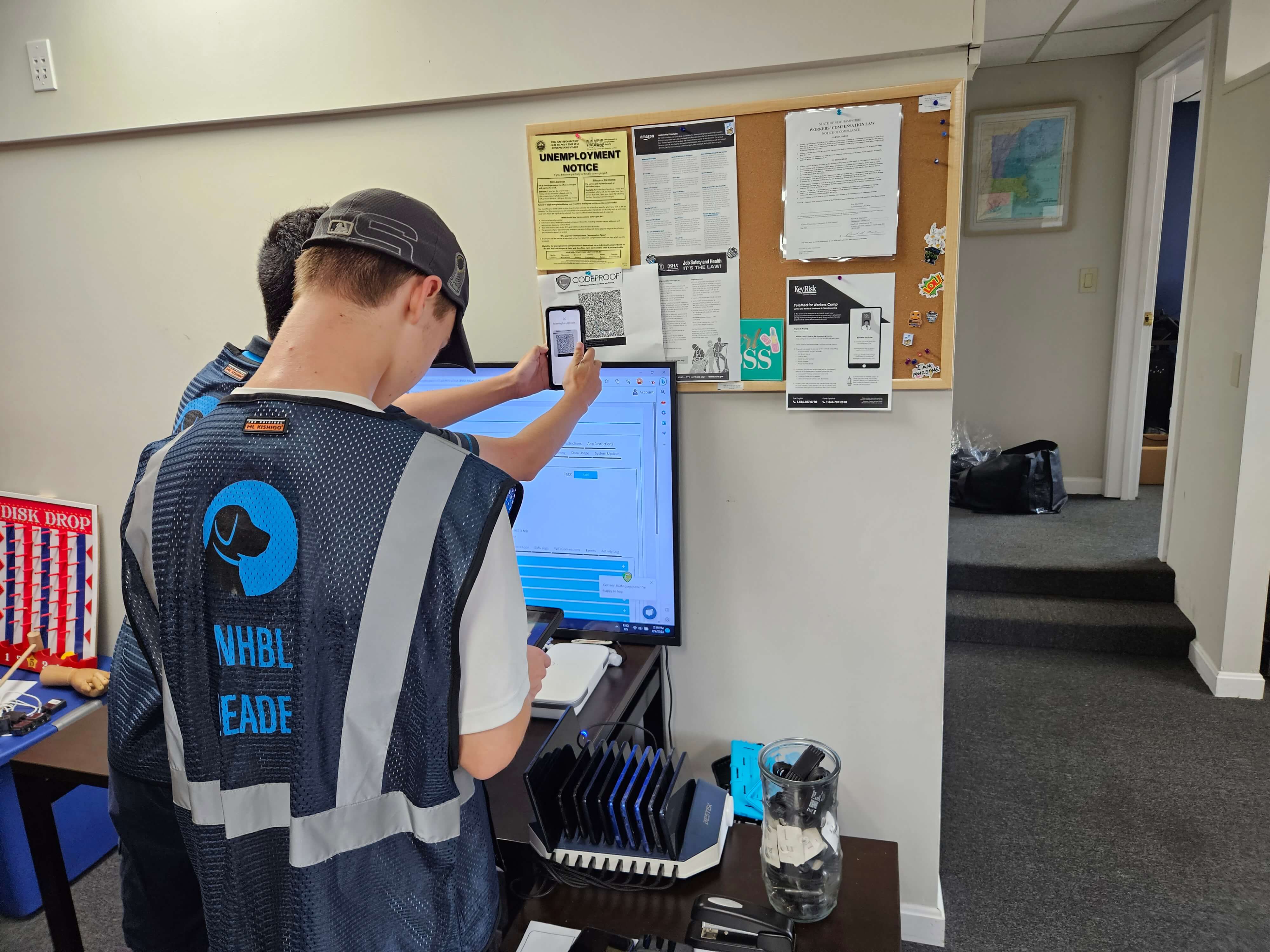 5. Enabling Screen Lock PIN: To ensure smooth usage of the Amazon Flex app, it's necessary to have a PIN enabled on the devices. Jeff utilizes Codeproof to enable a default PIN, typically set as 0000, on all devices. This practice significantly facilitates drivers in launching applications like Waze or Amazon Flex on their devices.
6. Customizable Solutions: Codeproof's adaptable dashboard catered to NHBlacklabs delivery's specific needs, offering a personalized experience for both the company and its customers the solution fit like a puzzle piece in the right place.
7. Enhanced Data Security: NHBlacklabs Delivery prioritized data security, and Codeproof delivered. Over three years, the company experienced zero device compromises or data breaches, ensuring confidentiality.
8. Cybersecurity: NHBlacklabs Delivery's commitment to data security was unwavering. With Codeproof's track record of zero device compromises and data breaches over 3 years, Jeff's peace of mind was complete.
Third Party Android Applications
Third party applications like Amazon Flex may not be available for download via the Google Play Store instead, it demands a specialized approach for installation and updates. This is precisely where Codeproof steps in, providing an automated mechanism for deploying and updating Amazon Flex. By leveraging the capabilities of Codeproof's Mobile Device Management (MDM) system, third party applications like Amazon Flex can be efficiently distributed in bulk, ensuring consistent and hassle-free access for your drivers.
The Codeproof dashboard, meticulously tailored to cater to the unique demands of NHBlacklabs Delivery, guarantees an individualized operational experience. From overseeing device management to upholding paramount data security standards, this solution seamlessly harmonizes with your needs.
As NHBlacklabs Delivery looked ahead, Jeff's vision expanded beyond hypergrowth. The company's innovative spirit led them to embrace Zebra devices for specialized service calls, envisioning a future where even a breakdown could be met with a seamless solution.
With each package delivered, NHBlacklabs Delivery's story continues to unfold. Codeproof remains at their side, an unwavering partner in their quest for efficient deliveries, secure data management, and driver safety. As the company's story evolves, Codeproof's innovative solutions stand ready to shape each chapter, ensuring NHBlacklabs Delivery remains a beacon of excellence in the world of last-mile delivery.
$263
Cost saved in every delivery caused due to technical error
60
Delivery trucks actively servicing 43 routes, resulting in 43 active phones at any given time
10/10
Very likely to recommend Codeproof to a friend or colleague
Testimonial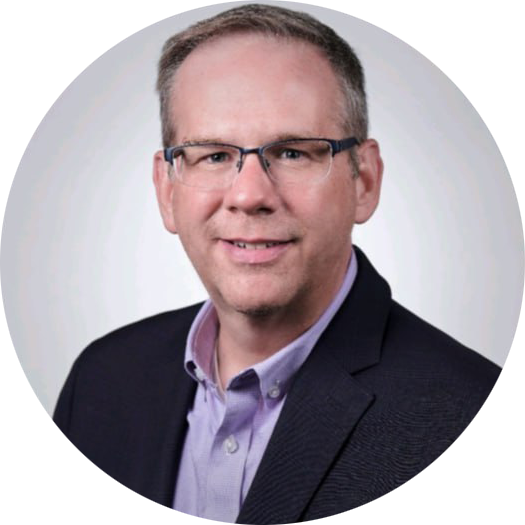 "I chose Codeproof over other players in the market because it's simple and customizable dashboard caters to the needs of my business. Codeproof tries to find solutions and treats you as partners rather than just a customer."
The CodeProof features that helped the client overcome barriers and boost productivity
App blacklisting and whitelisting

Location Tracking

FRP Protection

Auto Updates
Get the full Codeproof Enterprise experience free for 14 days.
Read more Codeproof success stories