Energy and Environment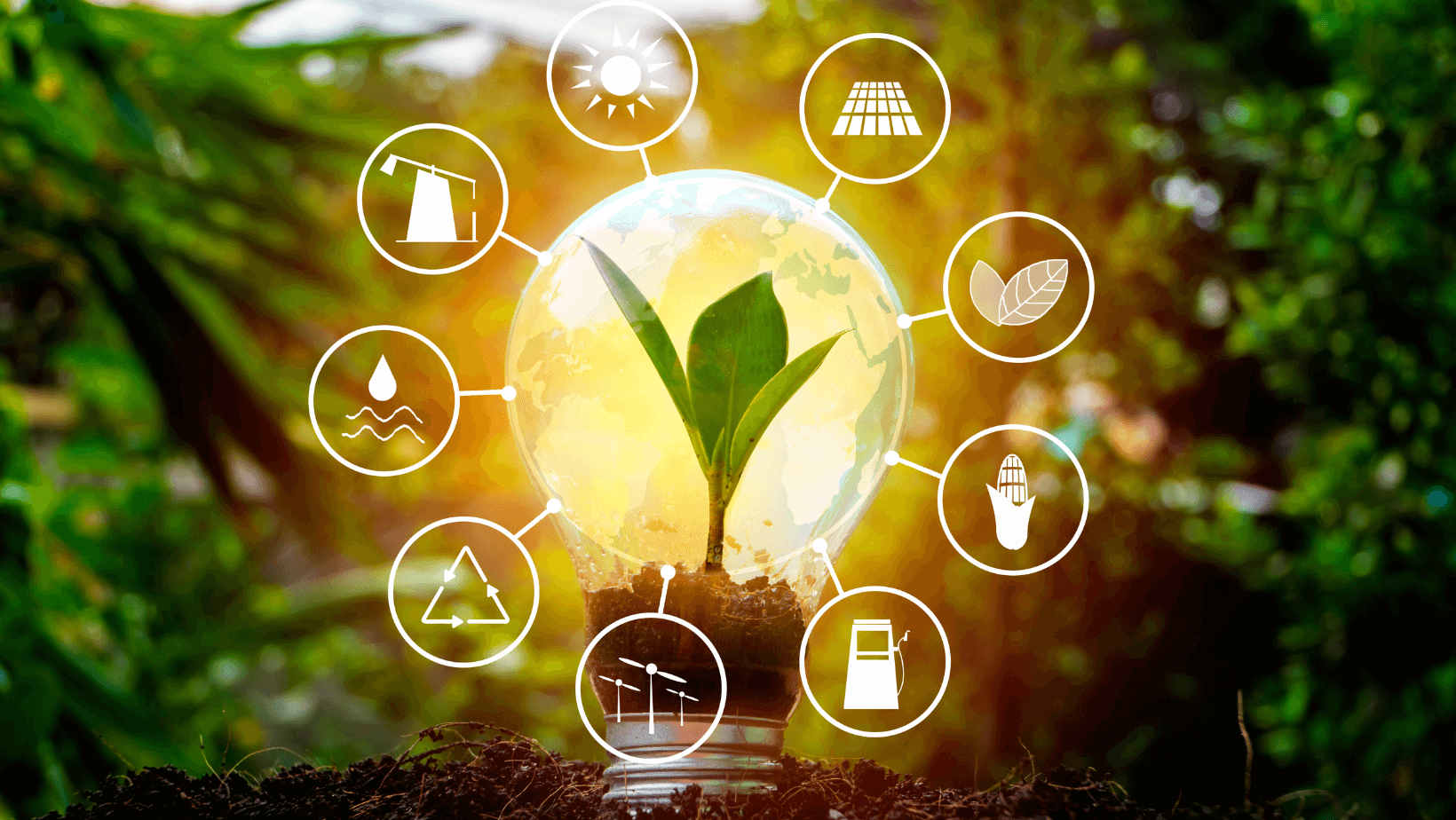 The energy industry is at a critical juncture to embrace sustainability and efficiency across the globe. With increasing global warming leading to climate change, ageing infrastructure, and energy poverty due to unequal distribution of energy resources, the need for innovative solutions is no longer a necessity for survival.
The increasing population and urbanization lead to greenhouse gas emissions which contribute a major chunk of climate change. A significant portion of the global population lacks access to reliable and affordable energy, limiting their economic and social opportunities. On the other hand, the ageing infrastructure is grappling with the energy demands of the growing economies. Upgrading this requires a significant investment. There have been plenty of summits and conferences to fight Climate Change. These conferences are decorated with talented scientists, policymakers, and leaders across the globe. After long discussions and debates, they end up strategizing and planning the policies, signing different treaties, and pledging to reduce carbon emissions and cater to the needs of the energy industry. But these affirmations cannot be manifested into reality unless we take responsibility at an individual level. This write-up is not about preaching basic energy-saving hacks at the micro level using technology efficiently without burning cash to address the demands of energy-related SMBs.
Leveraging MDM/UEM Solutions for Energy Industry Challenges:
Encouraging sustainable practices like virtual meetings, telecommuting, recycling, reusing paperless workflows, and switching to green energy helps in reducing energy consumption drastically thereby decreasing carbon footprint. There are multiple challenges faced by Small and Medium-sized businesses (SMBs) in remote-based work cultures to name a few employees' productivity, collaboration among different departments, and operational fatigue. By managing power settings, monitoring energy usage, and tracking device activity, organizations can optimize productivity and energy efficiency within their operations. In this way, employees don't have to travel to office premises. This saves a lot of money and non-renewable energy resources, thereby increasing the life span of existing infrastructure. The Cyber Device Manager helps in streamlining the process, thereby increasing operational efficiency.
The cyberattacks like ransomware, phishing, and IoT to name a are one of the biggest challenges. Cyber Device Manager block phishing attacks, SMS spam, spam calls, and malicious websites, ensuring the integrity of energy infrastructure. Moreover, by blocking pre-loaded apps and whitelisting websites and applications, we optimize device battery life and make devices more energy efficient.
It's disheartening that many people still lack access to affordable and reliable energy. Supporting initiatives to bring clean and affordable energy to underserved communities becomes easier when organizations adopt sustainable energy consumption practices resulting in reduced waste generation and greenhouse gas emissions. The energy industry stands at the crossroads of challenges and opportunities. By embracing innovative technologies and leveraging MDM/UEM solutions like Cyber Device Manager, we can overcome these hurdles. Through sustainable practices, enhanced security, and optimized productivity, we move closer to a greener and more efficient energy landscape.
"Throughout my experience with Codeproof, it has worked flawlessly. Even more importantly, Codeproof support is unrivaled."
Working with Codeproof has been a relief, it allows our company to have control over software and devices and visibility to ensure our employees have the proper equipment to do their job each and every day.
We didn't make a single compromise to get the protection we wanted and needed.
We have site phones that we need locked and tracked. We have recovered lost or stolen phones...and pushed new apps remotely.
The Codeproof platform not only assists in fleet management, but has benefitted our company in helping to make the process of retrieving company property more reliable.
Customer support is always accessible and those who have assisted us have gone out of their way to ensure the MDM platform meets all of our needs.
Codeproof had the right balance of easy individual device configuration and group-level settings, as well as an excellent support team and willingness to add new features to meet our needs, all at a competitive price.
Having our employees work in remote locations, Codeproof has really helped us manage our devices...They are very helpful and detailed when explaining thing.
Codeproof has made device management much easier than some larger MDM solutions. From the beginning of our trial Console, up to the present, we were able to easily contact the development team at Codeproof with any ideas for improvements.
With Codeproof, the first thing I noticed is that the UI is much more intuitive and simpler to navigate. I feel like there are as many, if not more, features available to me in Code Proof but they are a little easier to find.
Foundation is so grateful for the partnership with Codeproof and their willingness to support students and families in need of literacy resources. While our technical needs are likely less than that of other companies, we have found great value in the Codeproof product.
Codeproof has great customer support. If there is an issue, or if we need assistance with anything, they are very quick to respond and lend a hand.
Terrapin Pharmacy's Executive Management and Technology Developers would be extremely likely to recommend Codeproof to others based upon the interactions we have had with the Codeproof team and the can-do culture within their organization.
Codeproof is a very comprehensive MDM product. We received great service at all times from their technicians when we had issues. They are continually working on improving the product with feedback from customers like us, so we can have better control of our remote equipment.
[An] upbeat, well-organized, and helpful company. Codeproof provided superior customer support during a time of uncertainty.
Codeproof has been an asset in maintaining security, control and reducing liability of our mobile devices by allowing us blanketed control of our mobile fleet at all times regardless of day and location. It will continue to be the foundation for our mobile security for now and the future. Their security options and scalability is priceless.