Healthcare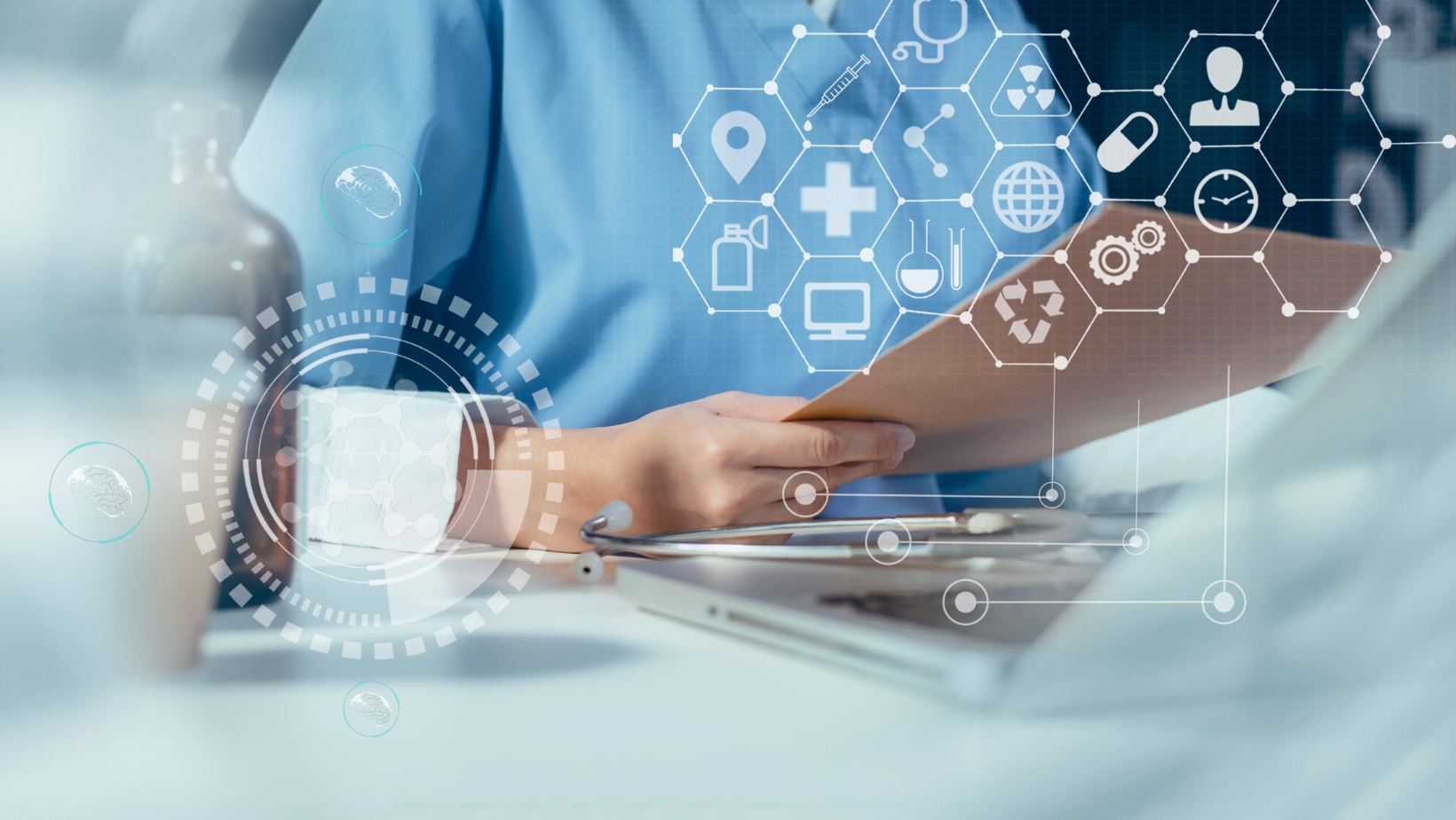 Healthcare organizations are facing a mix of challenges such as rising costs, intense governmental regulations, evolving community needs, and the looming danger of data breaches and information security threats continually. However, the rise of enterprise mobility solutions, especially in the realm of mobile device management and unified endpoint management, has offered a pathway to balance these pressures.
Now a days patients demand personalized care from healthcare professionals, over generic treatment. Technology has enabled personalized medicine by tailoring treatment based on individual patients' genetic makeup, lifestyle, immunity, and preferences. Electronic healthcare records have been instrumental in diving deep into patients' histories and maintaining a large database. However, interoperability among healthcare applications has proven difficult due to a lack of standardized nomenclature and language. At the same time, the proliferation of electronic health record technologies presents an array of security, privacy, and cost challenges associated with managing immense volumes of structured and unstructured patient health information. Application management, including the deployment, update, and configuration of healthcare apps, has been useful in providing a one-stop solution.
Technology has solved the problem of accessibility and affordability thereby shifting the paradigm of the healthcare industry. There are a wide range of health apps available for achieving mental and physical health goals by tracking the quality and quantity of nutrition. Wearable technology such as fitness trackers and smartwatches have improved global health by providing easy, real-time monitoring of heart rate, sleep patterns, and physical activity levels. During the pandemic, telemedicine highlighted the importance of remote consultations, allowing people to take consultations from highly skilled yet distant doctors from the comfort of their homes. Technology has enabled personalized medicine by tailoring treatment based on individual patients' genetic makeup, lifestyle, immunity, and preferences. Electronic healthcare records have been very useful in diving deep into patients' histories and maintaining a large database. However, interoperability among healthcare applications has proven difficult due to a lack of standardized nomenclature and language. Additionally, with increasing personal health data being transmitted through mobile healthcare devices, the risk of data breaches is high. Healthcare applications need to follow HIPAA and FDA regulations. High-speed internet connectivity is also a major challenge and restricting factor in creating an impact through mobile healthcare. Technology has always been a challenge for the older generation, who comprise the majority of customers in the healthcare industry.
Benefits of Utilizing Codeproof UEM Technologies
One of the revolutionary technologies in the healthcare industry is the integration of cybersecurity solutions and data leakage prevention (DLP) tools with the existing healthcare infrastructure. As part of an advanced mobile device management strategy, a robust passcode lock system on the device, coupled with secure email management, plays a crucial role in preventing unauthorized access and data breaches.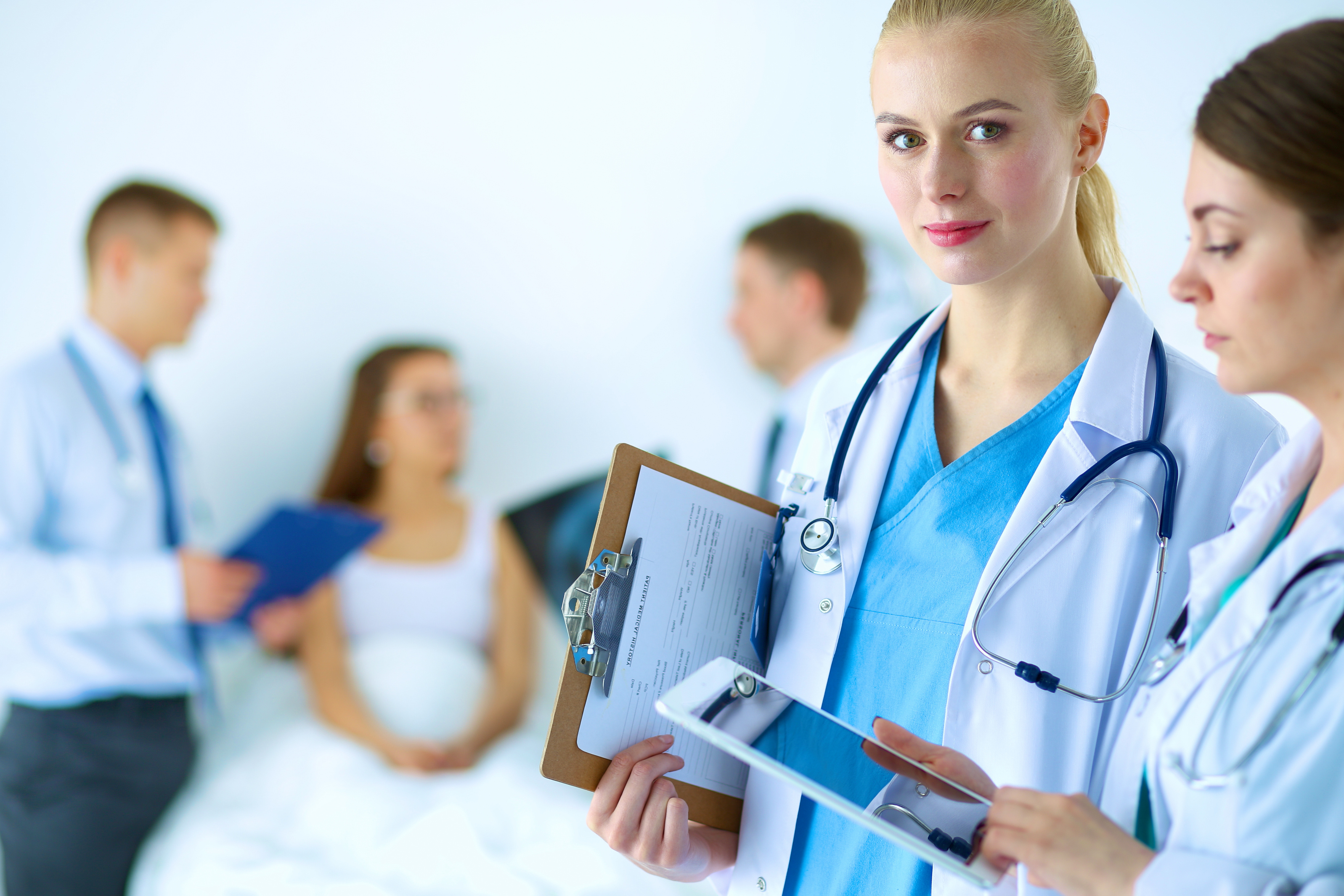 By employing these advanced tools and strategies, healthcare organizations can provide real-time, secure remote access to patient records. This is not only beneficial for the healthcare professionals but also empowers the patients to engage with their caregivers effectively. Incorporating application security measures alongside device management techniques can streamline operations and promote remote work security, enabling healthcare professionals to improve productivity and decrease errors.
Enhancing cybersecurity measures to block phishing attacks, SMS spam, spam calls, and access to malicious websites also contribute to a safer, more secure healthcare environment. These, in conjunction with software that can block malware apps and ransomware, can help protect healthcare organizations from potential threats. Whitelisting trustworthy websites and applications, implementing a 'kiosk mode' to limit device functionality to essential healthcare apps.
The MDM and UEM solutions also provide remote support for mobile devices used in healthcare settings, including the ability to troubleshoot device issues, diagnose problems, and provide remote assistance to healthcare professionals. The one-tap ability of MDM to push updates and patches, manage licenses, and control access to applications makes it easier for the healthcare industry to create an impact by improving performance in a limited time.
In conclusion, the healthcare organizations of today must embrace advanced mobile technologies, such as those offered by Codeproof, to optimize healthcare delivery. As we move into an era of digital healthcare, these strategies will be critical in ensuring cost-effective, efficient, and secure care delivery. The simple design and easy navigation dashboard of Codeproof have bridged the gap between healthcare and non-tech-savvy adults.
For more information check this link: https://www.codeproof.com/mdm-for-healthcare/
"Throughout my experience with Codeproof, it has worked flawlessly. Even more importantly, Codeproof support is unrivaled."
Working with Codeproof has been a relief, it allows our company to have control over software and devices and visibility to ensure our employees have the proper equipment to do their job each and every day.
We didn't make a single compromise to get the protection we wanted and needed.
We have site phones that we need locked and tracked. We have recovered lost or stolen phones...and pushed new apps remotely.
The Codeproof platform not only assists in fleet management, but has benefitted our company in helping to make the process of retrieving company property more reliable.
Customer support is always accessible and those who have assisted us have gone out of their way to ensure the MDM platform meets all of our needs.
Codeproof had the right balance of easy individual device configuration and group-level settings, as well as an excellent support team and willingness to add new features to meet our needs, all at a competitive price.
Having our employees work in remote locations, Codeproof has really helped us manage our devices...They are very helpful and detailed when explaining thing.
Codeproof has made device management much easier than some larger MDM solutions. From the beginning of our trial Console, up to the present, we were able to easily contact the development team at Codeproof with any ideas for improvements.
With Codeproof, the first thing I noticed is that the UI is much more intuitive and simpler to navigate. I feel like there are as many, if not more, features available to me in Code Proof but they are a little easier to find.
Foundation is so grateful for the partnership with Codeproof and their willingness to support students and families in need of literacy resources. While our technical needs are likely less than that of other companies, we have found great value in the Codeproof product.
Codeproof has great customer support. If there is an issue, or if we need assistance with anything, they are very quick to respond and lend a hand.
Terrapin Pharmacy's Executive Management and Technology Developers would be extremely likely to recommend Codeproof to others based upon the interactions we have had with the Codeproof team and the can-do culture within their organization.
Codeproof is a very comprehensive MDM product. We received great service at all times from their technicians when we had issues. They are continually working on improving the product with feedback from customers like us, so we can have better control of our remote equipment.
[An] upbeat, well-organized, and helpful company. Codeproof provided superior customer support during a time of uncertainty.
Codeproof has been an asset in maintaining security, control and reducing liability of our mobile devices by allowing us blanketed control of our mobile fleet at all times regardless of day and location. It will continue to be the foundation for our mobile security for now and the future. Their security options and scalability is priceless.
I chose Codeproof over other players in the market because it's simple and customizable dashboard caters to the needs of my business. Codeproof tries to find solutions and treats you as partners rather than just a customer.