Manufacturing Industry
Manufacturers are constantly under pressure to lower costs and improve productivity. This is an almost impossible challenge as workers press for higher wages and customers demand greater volumes in less time.
This all comes while the entire industry continues to battle with the disruption of automated systems and robotics. The challenge comes in how to continue to improve productivity while keeping costs under control. Furthermore capital expenditure on new technologies and automated systems isn't always viable particularly in the current economic climate.
Benefits of Utilizing Mobile Technologies
This presents an opportunity for manufacturers to embrace the use of mobility management solutions to help their existing workforce work better, smarter, faster and at lower cost.
With an end-to-end mobile device management system manufacturers can communicate more effectively with their customers allowing precise supply chain and inventory optimization.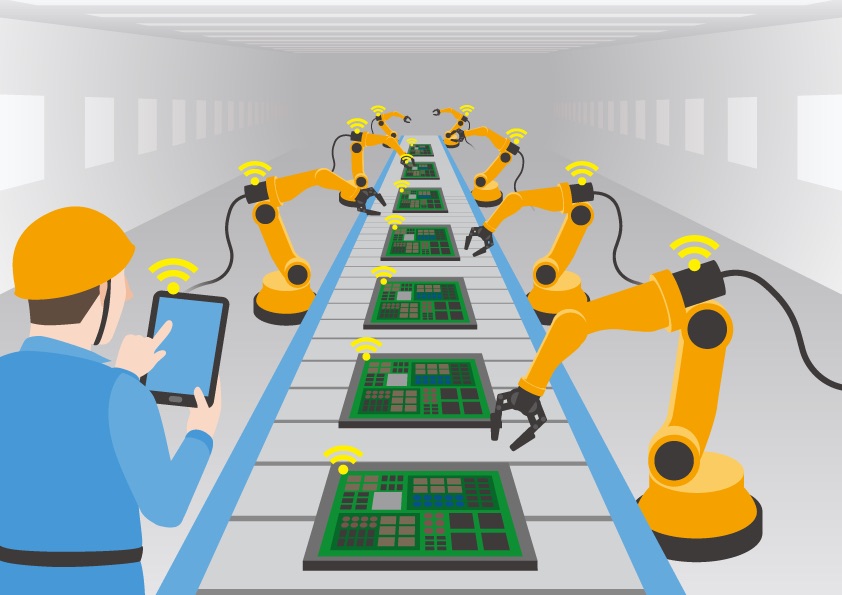 It allows the manufacturer to operate at maximum efficiency as they can analyses and predict peaks and troughs in output to meet the demands of their customers.
It also assists in maximizing output and time allocation of workers as they can manage their workflow and daily activity using a connected central management system through tablets or smartphones.
Codeproof's advanced enterprise mobile solutions manufacturers can minimize downtime, maximize output and improve worker efficiency. With Codeproof mobility solutions, manufacturers can achieve the seemingly impossible – increasing productivity while reducing costs.
We didn't make a single compromise to get the protection we wanted and needed.
The Codeproof platform not only assists in fleet management, but has benefitted our company in helping to make the process of retrieving company property more reliable.

Customer support is always accessible and those who have assisted us have gone out of their way to ensure the MDM platform meets all of our needs.
Codeproof had the right balance of easy individual device configuration and group-level settings, as well as an excellent support team and willingness to add new features to meet our needs, all at a competitive price.