How Miami Beach Medical Group Secures Elderly Patients Data Across 19 Locations with Codeproof
200+
Devices and rising distributed to patients and healthcare workers across 19 locations
0
Security incidents, lost devices, or connectivity issues
10/10
Very likely to recommend Codeproof to a friend or colleague
Customer facts
Location
Clearwater, FL, USA
Devices
Apple iPad, Apple iPhone, Samsung Galaxy, LG K30, TCL REVVL
Platforms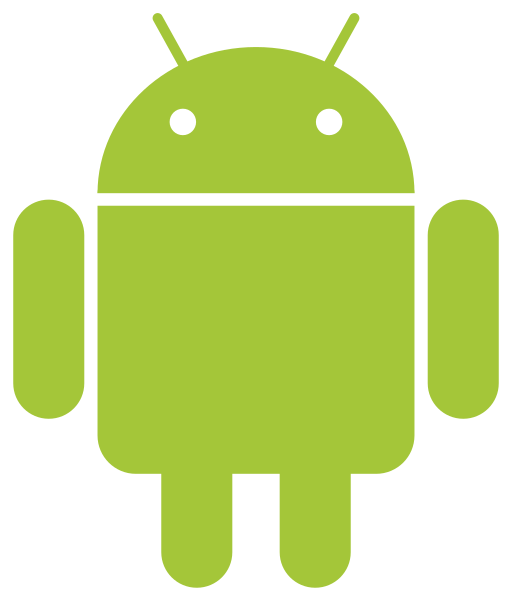 Problem
Miami Beach Medical Group (MBMG), a healthcare provider specializing in high-touch eldercare for patients needed to switch to a partially remote model after the COVID lockdowns. Their fleet of Android and Apple devices was managed by Google Workspace (formerly G Suite EMM), which was showing its limitations. They couldn't manage a wide variety of devices and OEMs, keep their choice of medical, transportation, and communication apps, secure, track, and reset devices based on the circumstances, and customize device configuration to a high degree in a HIPAA compliant manner.
Solution
Recommended by their network provider T-Mobile, the Codeproof platform provided a robust and easy-to-use solution to manage Android and Apple devices in a HIPAA compliant and highly customizable manner. They were able to deploy devices locked down to only a few apps, including WhatsApp and FaceTime for communication, Well Ryde for transportation and Up To Date for healthcare to patients and staff depending on the use case. They also used security and time saving features like Factory Reset ProtectionFactory Reset Protection and location tracking to prevent device theft and loss. The Codeproof EMM integrates with existing Google Workspace email security and restricts only MDM enabled devices to download company emails via Gmail.
Testimonial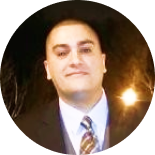 "Codeproof has been an asset in maintaining security, control and reducing liability of our mobile devices by allowing us blanketed control of our mobile fleet at all times regardless of day and location. It will continue to be the foundation for our mobile security for now and the future. Their security options and scalability is priceless."
Customer Story
Miami Beach Medical Group (MBMG) deals specializes in eldercare with patients who need high touch treatment to ensure a high quality of life. With more than 30 years of experience across 19 locations throughout south Florida, MBMG deals with elderly people on Medicaid/Medicare. This means that patients spend a lot of time at the clinic, are transported to and from their homes, have their meals covered by insurance, and have access to a holistic health center.
Daramid Mercado is Director of Information Technology and is responsible for managing the IT infrastructure of all of MBMG's corporate offices and more. Their IT infrastructure consists of a fleet of Android and iOS devices on the T-Mobile network aside from the usual suite of devices in a medical establishment
"I maintain the infrastructure secure and up to date with HIPAA compliance and all the other security matters," he said. "We also have an internal IT group with eight technicians to cover all locations."
Their existing security infrastructure with Google Workspace was modest, mainly because of large proportion of patient interactions which took place within the walls of MBMG facilities.
"Most of the stuff was in-house, things wouldn't be a need to have the devices go out of the hospital," he said. "We just had the standard in-house security protocols in place."
But with the lockdowns and a greater proportion of remote patients, the infrastructure was suddenly inadequate and unwieldy.
To manage their comprehensive healthcare approach across 19 locations, MBMG needed a device management solution that managed medical, transportation, and communication apps securely and in a HIPAA compliant manner.
Mercado found that his existing Google Workspace solution was wholly inadequate in doing this task for a few reasons:
Very limited customizability for Android and especially Apple devices

Devices being completely wiped despite the presence of a work container

Lack of granular location tracking for devices provided to patients and employees alike

Expensive and time-consuming processes of reimaging devices with the manufacturer in case of unauthorized factory reset

Expensive and time-consuming processes for updating devices

Unhelpful and unwilling customer service from larger companies

Inadequate information on system status, installed apps, and information on enrolled devices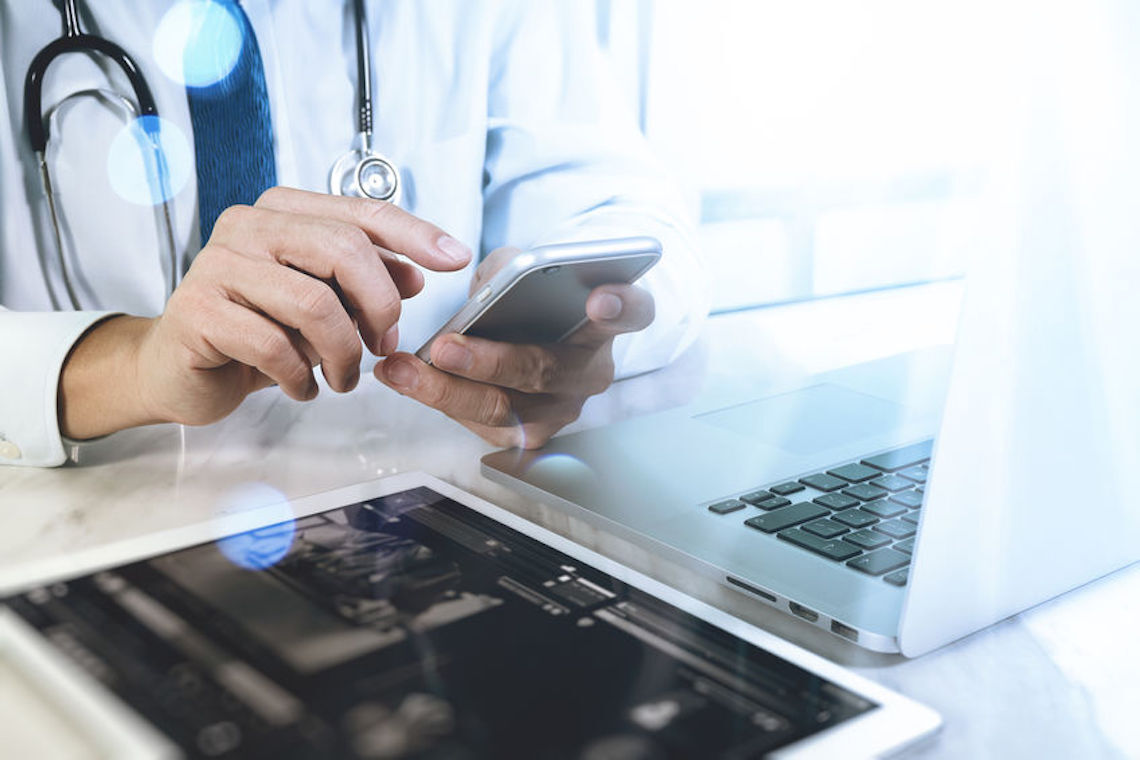 Mercado was working with an internal technical staff of eight people, including two engineers. But when COVID hit, MBMG had to switch to a partially remote model.
"With COVID and having to have separation for health reasons we have had to switch everything to telemedicine, which existed but wasn't as expensive as it is now," he said. "So now, in order to have the ability to communicate with our patients, we would have to get them devices, sometimes even delivered to them." HIPAA compliance was also a huge issue when it came to communicating with patients. The US Department of Health and Human Resources issued new guidelines on telehealth, and like all organizations, MBMG had to install a platform that was compatible with them.
"We would also have to make sure that for HIPAA compliance, we controlled the devices and the data coming in to these devices," he said. "If it's not HIPAA compliant, it's not even a conversation."
MBMG brought on Apple devices in order to communicate with patients with apps like WhatsApp and FaceTime. They immediately ran into complications because the Google Workspace was incapable of handling everything they required.
"We were using the Google Workspace, and we noticed there were limitations as far as device configuration is concerned. It was especially limited for Apple devices," he said. "At that point, I decided to look for something more customizable."
In addition to communications apps, MBMG also had to use healthcare apps like UpToDate, a point-of-care software as well as transportation apps like Well Ryde, Trip2, and SACS, a local vendor which provides its own APK.
Mercado started looking for an ideal solution was recommended Codeproof by T-Mobile, who said Codeproof has a high success rate with customers.
"They suggested that I give you guys a shout based on the experiences they've had with other customers they have dealt with," said Mercado. "He said you guys were large enough for the security and the structure but you are small enough that you can customize based on our needs."
Google Workspace also had rudimentary customization features that couldn't compare to Codeproof's comprehensive feature set.
"The geo tracking is a lot more advanced and the control of the applications on the devices itself is a lot more advanced with your application," he said. "You guys have kiosk, setup, regular phone setup, and you can whitelist/blacklist certain apps. The Workspace system doesn't have all those extras."
Mercado also said he was worried about the downsides of working with a larger company like Microsoft with poorer customer support and less flexibility to adjust to the needs of a customer.
"You pay them a fee and they kind of just disappear," he said. "That fact that you guys were willing to customize things on my business needs was key."
This combination of attributes made Codeproof irresistible to MBMG.
"The pricing was right, the customization was right, and the relationship with T-Mobile who is our current vendor, was right," said Mercado. "So it just works out."
He chose to provision the initial batch of 100 devices himself, and relied on Codeproof's simple interface and detailed knowledge base to achieve that end. He said that Codeproof's prompt customer service gave him confidence to keep adding devices into the system. The number of devices enrolled into Codeproof has already doubled and is expected to triple shortly.
Keeping a finger on the pulse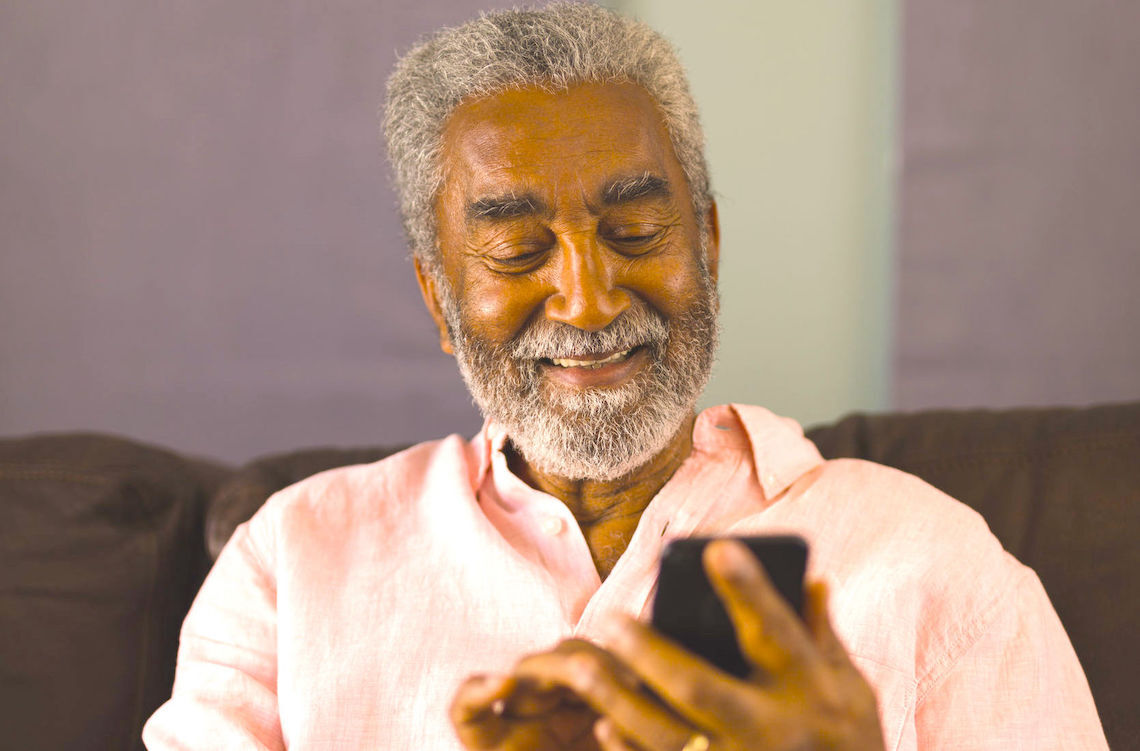 With the advent of the remote model, MBMG had to adjust their service delivery model.
"It has changed how we do things," said Mercado. "Before, everything was face-to-face, especially with our patients. It was more of an interaction." Currently, they are operating at about half their capacity.
"Now that things have changed with the spread rate, we are having patients come in at the different volume," said Mercado. "Instead of a 100% rate, it's at a 50% rate. We do see patients in house, just now as much as before."
The switch to telemedicine was expensive and required optimization at various levels. Within the realm of managing devices, the Codeproof platform proved extremely effective, in part due to its user-friendliness.
"It's easy to use, easy to learn, and the load times are pretty quick," he said. "We have never had an issue with the login or having to wait for too long for a refresh. It actually goes through right away. There's really no delay."
The ratio between hospital staff and patients having Codeproof enrolled devices is 50/50. With employees, they use company-owned devices with work and personal containers. All classes of staff use Codeproof enrolled devices, including doctors, nurses, PRNs, massage therapists, MA's, physical therapists, dentists etc. With patients, MBMG uses fully-managed company-owned devices shipped to patients with the above mentioned communication apps.
For this deployment, MBMG uses a variety of devices:
Apple iPads

Apple iPhones

Samsung Galaxy phones

LG K30 phones

TCL REVVL phones
Between these two classes of users, MBMG is using a number of key Codeproof features:
Multi-Apps Kiosk Mode: The devices run one or a few apps essential for use while restricting access to all other apps, settings, and actions on the devices. On the Apple devices deployed to patients, they can only use one app in kiosk mode (also known as "supervised mode"), usually communication apps like WhatsApp, Vonage, FaceTime in addition to some authentication apps. Restricting apps increases the app security, device battery life, reduces data usage and increases overall driver productivity.

"The control of the apps and the kiosk – I think - is fantastic," said Mercado. "You can install an application on a device, have complete control of the device, and it can completely lock down."
App blacklisting/whitelisting: For Android devices mostly handed to employees, Mercado has used Codeproof's foolproof blacklisting and whitelisting features to deploy communication, transport, and medical apps depending on the class of employee.

Communication apps include the aforementioned WhatsApp. Transportation apps include Well Ryde, Trip2, and SACS, a local vendor which provides their own APK. Finally, medical apps include UpToDate and qliqCONNECT.
Location tracking: This feature allows IT administrators to track the location of lost or stolen devices, down to their address. It helps prevent costs due to device loss or having to deal with the tedious task.

In the case of MBMG, this feature is used to track devices provided to patients and company-owned devices used by workers and ex-workers.
FRP protection: IT administrators use FRP protection to prevent device loss through factory reset of company-owned devices by pressing the power and home buttons together.

For Mercado, this feature is especially useful when people forget their passwords or accidentally lock up their phones. FRP protection prevents the time and cost loss associated with sending the phone back to the manufacturer for reimaging.

"We have to send the phone back to Samsung for them to unlock it," he said. "It's a very tedious, long, and expensive process. With your system, all that is completely avoided."

He also pointed out with some MDMs, even devices with a separate work container can be completely wiped out. This has never happened with Codeproof.
Auto updates: IT Admins can set Codeproof to automatically push software updates to all enrolled devices. Mercado said this reduced staff down time by an hour or more per device, so he doesn't even have to touch the devices.

"In most cases it saves scheduling with meeting user, working on the device configuration, and returning the device."

The Codeproof platform's flawless performance has been noticed on other counts as well. Since enrollment, MBMG has had zero connectivity issues, zero device loss, and zero security incidents like unauthorized apps, viruses, or malware.
Support and customization
Codeproof's industry leading customer support has been a constant and reliable friend for MBMG since the beginning.
"Anytime I have an issue, I can call the number and somebody picks up," he said. "If they can't handle it, they will have somebody communicate with me right away. It's been a fantastic experience. It makes me happy to keep sticking with you guys and keep adding more devices."
Another point of delight for Mercado is Codeproof's promptness when it comes to tailoring its product for MBMG's unique needs. At the beginning of the relationship, MBMG needed third-party Codeproof MDM integration with Google Workspace, which was then absent on the Codeproof platform. Within days, Mercado had the feature that he needed.
Future proofing with Codeproof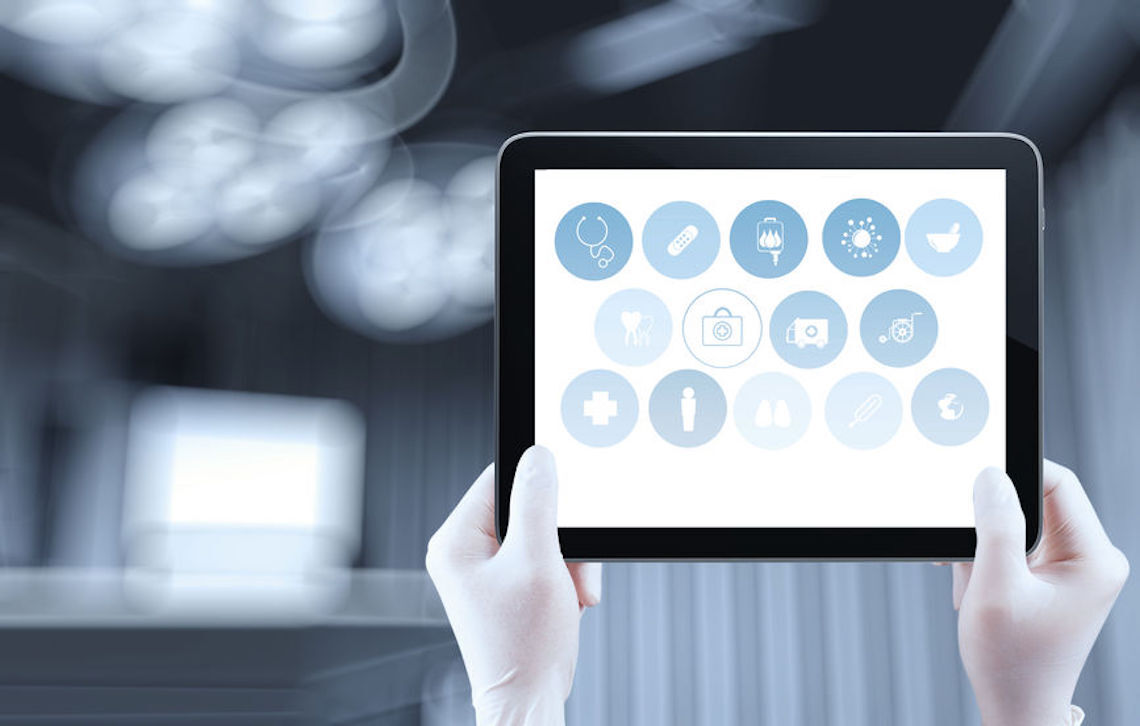 Mercado is convinced that the entire organization with 750 staff should be managed by Codeproof. Though a few devices still have Google Workspace, MBMG is moving away and bringing the entire organization under the Codeproof umbrella.
As the world begins to open up, Mercado is already looking at the future of healthcare IT administration.
"Security will always be the biggest challenge now and in the future," he said. "Protecting the patient information is the most important thing."
However, he is confident that with Codeproof's feature-rich and foolproof platform, sterling customer service, and eagerness to adjust to the customer, MBMG will always stick with Codeproof.
"Codeproof will continue to be the foundation for our mobile security for now and the future," he said. "Their security options and scalability is priceless."
Get the full Codeproof Enterprise experience free for 14 days.
Read more Codeproof success stories