Kyocera and Codeproof worked closely together to integrate the Codeproof platform with Kyocera's ruggedized waterproof, dustproof, and shockproof DuraForce Pro2 handsets. With an integrated MDM solution, business organizations can remotely manage Kyocera devices from the Codeproof cloud console to establish secure, profitable, and productive enterprise mobility practices at the workplace.
Kyocera integrates with Codeproof in two phases.

Android Enterprise (AE) integration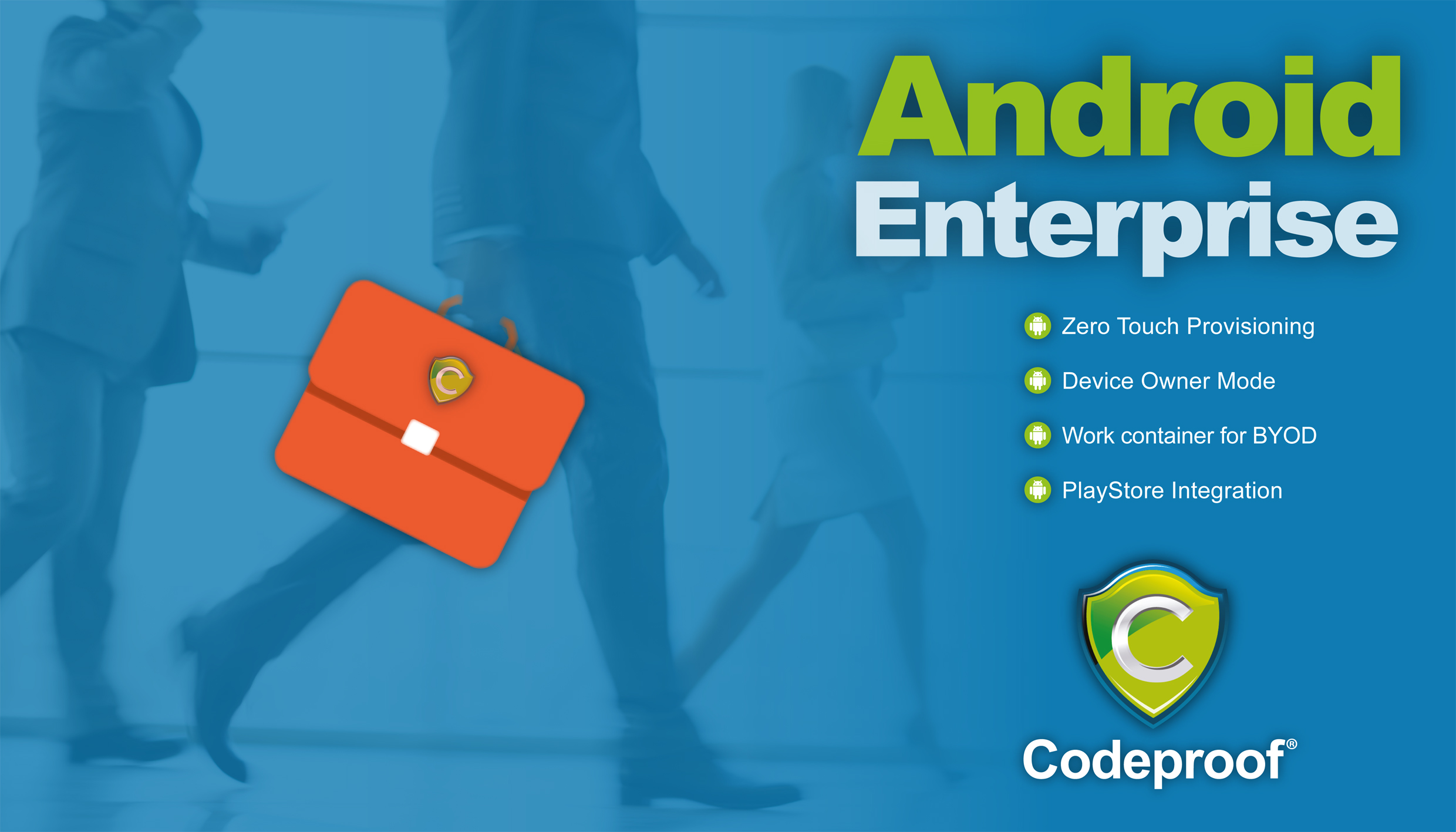 Kyocera brand corporate-owned and BYOD devices are enrolled and provisioned using the AE MDM framework.
AE provides a set of device restriction policies and containerization for both corporate-owned and BYOD devices. For deep integrations, Kyocera also offers OEMConfig App with the AE managed configurations.
OEMConfig integration
OEMConfig is a set of device configurations offered by OEM (Original Equipment Manufacturers) as an Android app. These configurations are called managed configurations used by EMM providers to remotely restrict and control fully managed or company- owned devices.
In the past, device manufactures offered their own device management SDKs to EMM vendors but integrating them was cumbersome and not easily deployable due to different versions of SDKs from various OEMs.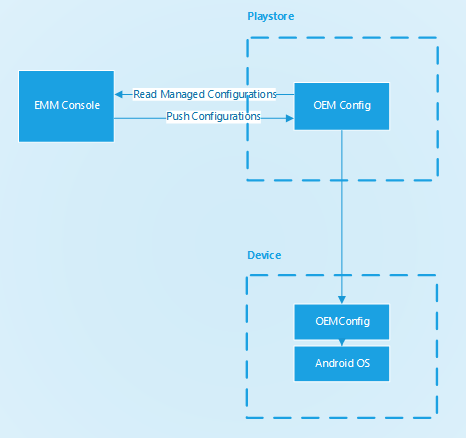 The Kyocera OEMConfig app supports a wide range of managed configurations, including whitelisting of incoming and outgoing calls, various devices restrictions including blocking power button, camera button, etc.
For more information, Please read the Codeproof's Kyocera Oemconfig integration guide.
We didn't make a single compromise to get the protection we wanted and needed.
The Codeproof platform not only assists in fleet management, but has benefitted our company in helping to make the process of retrieving company property more reliable.

Customer support is always accessible and those who have assisted us have gone out of their way to ensure the MDM platform meets all of our needs.
Codeproof had the right balance of easy individual device configuration and group-level settings, as well as an excellent support team and willingness to add new features to meet our needs, all at a competitive price.