Codeproof now offers an exclusive mobile device management (MDM) and mobile security software for Sprint smartphones and tablets. Sprint business customers can sign-up and purchase the Codeproof platform, the most modern unified endpoint management service on the market.
Codeproof is a Sprint approved MDM solution provider. Our platform now offers a range of mobile device management feature sets, shown below.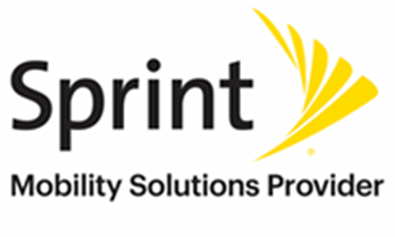 ---
Productivity
Deploy, update and manage apps from a central cloud-based enterprise app catalog. Configure and manage email, WiFi and VPN. Blacklist and whitelist certain apps, websites, and content.
Security policies
Create, deploy, and enforce security policies to all devices for data security, privacy, and compliance.
Data encryption
Securely transfer encrypted data over networks and between devices to secure business interests.
---
Security alerts
Receive alerts via text and/or email in case of security incidents and neutralize them automatically.
Location tracking
Precisely locate lost or stolen devices using their current physical address with GPS tracking. Lock and/or wipe devices remotely without deleting personal data.
BYOD containerization
Separate work and personal data for employee privacy and data security. Corporate apps, data, and management policies are restricted to the work profile, keeping them secure and separate from personal apps and data while maintaining user privacy.
---
Cloud dashboard
Access and manage devices, apps and telemetry using Codeproof's user friendly cloud dashboard anytime, anywhere.
Distracted driving
Using DriveSafe, block calling, texting, and any apps during driving for increased driver safety. Using low energy beacons combined with the DriveSafe app, IT administrators can automatically enforce company distracted driving policies while the vehicle is in motion.
Geofenced camera blocking
Disable phone camera functionality in specified areas to prevent users from taking pictures or video.
---
Contacts manager
Easily organize all your contacts and communications in one place. Remotely publish and manage business contacts centrally through the Codeproof dashboard. The contact upload operation does not overwrite or modify the existing contacts stored in the device.
Content collaboration
Enable secure file sharing, editing, and saving, along with secure sharing of data, including emails and apps.
Mobile expense control
Monitor and restrict the data usage in mobile devices.
---
Support
Get fast and personalized customer support from our staff, anytime you need it.
We didn't make a single compromise to get the protection we wanted and needed.
The Codeproof platform not only assists in fleet management, but has benefitted our company in helping to make the process of retrieving company property more reliable.

Customer support is always accessible and those who have assisted us have gone out of their way to ensure the MDM platform meets all of our needs.
Codeproof had the right balance of easy individual device configuration and group-level settings, as well as an excellent support team and willingness to add new features to meet our needs, all at a competitive price.